Back to Home
10 Factors You should Consider When Choosing A Web Host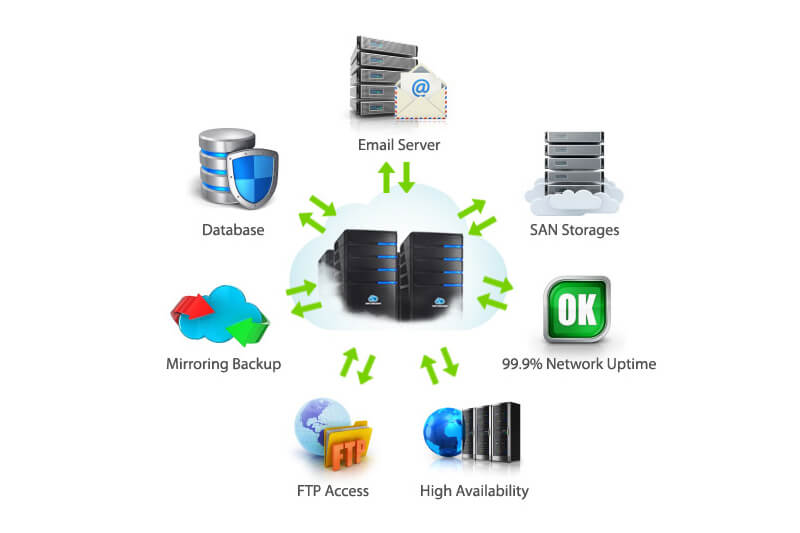 You would be in a confused state when it comes to choosing the right web hosting company. You will be able to find a number of companies that offer various features, and they also promise to have unlimited resources, 99% uptime, and knowledgeable support. Hence, you somehow need to find a way to cut through the jargon and obtain an informed decision.
This article will assist you to take the right decision by explaining the several factors and features. By knowing what hosting companies mean by what they say, you'll be capable of deciding which hosting company and package suit your needs.
–
–
1. Price
While choosing a hosting provider, this is the point or factor that most of them look into. However, the price should not be the determining factor. When you see price differences, it's useful to remember the old maxim that "we get what we pay for". If you think that hopping on the cheapest offer you see is the best idea, then you are completely wrong, particularly if you rely on your site to earn money. Things such as non-outsourced support and quality hardware will cost some money and a hosting company that prices $1.99 per month probably won't allow these features. You can compare the prices only after you check on to the features provided by each host.
2. Area of Focus / Specialities
One of the facts that you need to know is that not all web hosts are correct for all different kinds of clients. Some provide great shared plans, but they may not have solutions that are suitable for growing businesses. ON the other hand, others may have great enterprise solutions but aren't the correct fit for someone with a small recipe blog. So, make sure that you look into a company's speciality or field of expertise before you buy, and go with one that knows your particular needs as a client. You can also see reviews and recommendations on the Web, and many of these will discuss about a particular company's weakness and strengths.
–
–
3. Tech Specs / Limitations
First, you need to figure out what you want to do with your site. If you're expecting to host a blog, rich content, an e-commerce site and videos, then you shouldn't go with the low-cost hosting package you can find. A cheap hosting plan apparently won't have the processing power, RAM and disk space to serve all these requirements, and you'll spend more time dealing with load issues or downtime than you would like.
Search to understand what you are getting with the cheap host and what features are incorporated in the cost. Call them and ask if they charge for additional domains, backups, support, etc. Ask them more questions. Inform them what you envision your sites demands to be. Never think that they take your site as seriously as you do.
–
–
4. Tech Support
This is one of the factors that you should keep in mind. Suppose, for some unknown reasons, your site goes down, you may then need to call up and get a real, live person on the phone. So, make sure that that part of your question gets solved first. Moreover, you should also know if they will be able to find out what is wrong and fix it. If that is not quite possible, then, you should make sure that they can atleast tell you what you need to do to get your site back online.
So, before going with a host, you should look into their reliability for customer support. You need to see what sort of different ways you can reach them when you need support. It could be via chat, email, toll-free phone and so on. Also, check if they have 24/7 support and if they have outsourced support.
You may also find that all hosts are not equal just like in technical specifications and price.
–
–
5. Features / Add-Ons
In this point, you may have to consider questions like What makes this hosting company unique? Or What added incentive do they contribute to making hosting your site with them just a tad more attractive? Hosting companies usually offer more than just servers whether it is energy-saving practices, multiple data centres, or additional features such as free domain privacy or regular data backups. If you see one that provides something you need or finds necessary, that can be a good sign that you should see into using that company.
–
–
6. Hardware
A bit of reading would help you get to the bottom of this one. You need to know what sort of machines your hosting company uses, and are they out-of-the-box, top-of-the-line new machines, or are they cobbled together from what might be chicken wire and spare parts?
If the hosting company does not mention what sort of servers they use, then you may need to ask them, since hardware can influence the performance of both their servers and your site.
–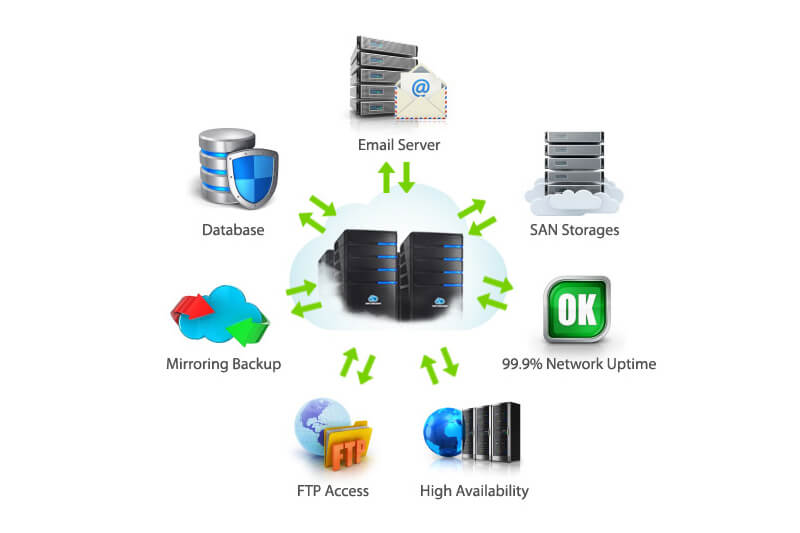 –
7. Customer Reviews / Satisfaction / Reputation
This is one factor in which you will have to get a little inventive to get the real story on. You can do a Google Blog search for an appropriate hosting company, or search them up on Twitter. You can do whatever you want in order to find out what their former or current customers are telling about them. Find out if they are easily available to contact for support and what is the average time it takes to respond to a ticket? You may also need to know what their course of action is when they find a problem with a site.
8. Email Features
This is one of those fields where you might not have thought of asking your host for assistance. If you have a "spam" problem, then the chances are that your hosting company doesn't present an adequate solution to hold it. View into or inquire about your provider's spam solutions and standard email practices.
9. Control Panel / User Interface
Some people may not be a tech savvy person. However, there are some things that you should be capable of doing without calling your hosting company's support line. Such things include installation of WordPress, setting up FTP accounts and setting up email. Does your provider utilise cPanel or Plesk to obtain updates and modifications easier, or is it some clunky interface that they use, that no one can figure out? You'll most probably be the one struggling with it, therefore if you can't figure it out, then that's going to be a difficulty.
10. Scalability / Room to Grow
One of the essential things you should consider about your hosting provider is whether or not they match into your plans for the future. In other words, what you think satisfactory hosting now might not necessarily satisfy your needs two years from now, once you begin selling your wares online and get some good traffic to your site.
–
–
If yours is a web-based enterprise, then you should have your eye on growth. Hence if a hosting company might have trouble accommodating that growth, it could pose a problem. Transferring from one host to another utilises valuable time and effort which could be bypassed if the company can scale their answers for growth. So, it is best to do some research, get some ideas, and make an informed judgment.
Comments