Back to Home
10 Makeup Mistakes That Can Ruin Your Wedding Day Look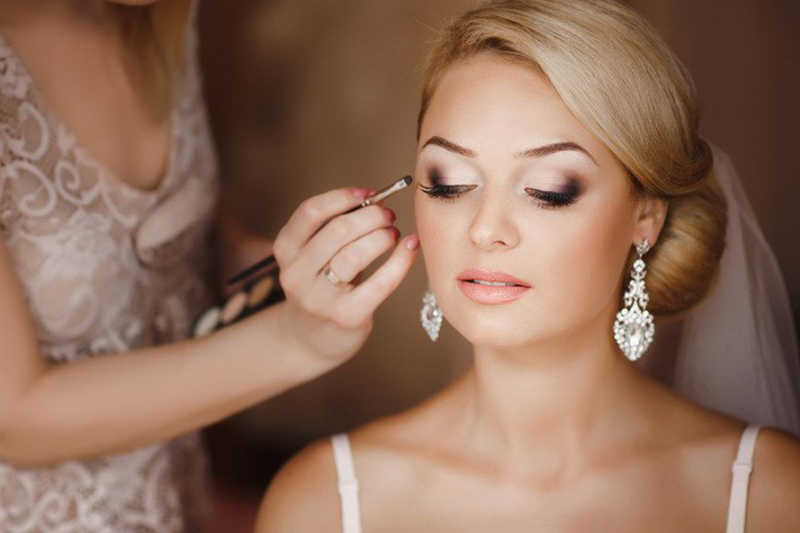 Every girl dreams of the perfect wedding the dress, the location, the cake, the decorations but what gets lost in all those daydreams and plans are the things that can go wrong. Being prepared for anything that might come your way is the best way to ensure that you stay calm and sane on your big day. There are many days in your life when testing out the latest lipstick color or the newest false eyelashes is perfectly acceptable, but your wedding day is not one of them. With all of the planning and preparation that goes into your big day, you want to look back on your time as a bride with smiles, not with regret for the makeup you wore on the biggest day of your life. Whether you're a bride-to-be or you're merely dreaming of your perfect wedding, insure that you look your best on your wedding day by avoiding these 10 makeup mistakes:
1. Wearing the wrong color foundation. Even if you have to mix three foundation colors to find the right match for your skin, this is no time to say, "Eh, it's a little dark but it'll do." Going too light can make you look like a doll while going too dark can make you look like you've painted your face, and either one shows up looking even more exaggerated in pictures. Start testing out foundations about 3 months before your wedding and continue testing based on if you're spending more time in the sun or experimenting with new facial products that could affect the texture of your skin.
–


–
2. It might be tempting to save your hair and make-up for last so it doesn't fall or fade before your big moment, but wait too long and you might run out of time. Choose a stylist that specializes in wedding day hair and make-up to ensure that she can create a look that will last all day. Schedule your hair and make-up before your bridesmaids so you can relax and enjoy your day without feeling rushed.
3. Not using waterproof mascara. This mistake goes for wedding attendees as well as the bride, but not using waterproof mascara is possibly the biggest mistake you can make. Weddings are emotional celebrations, so tears are almost guaranteed. Avoid the Lauren Conrad mascara tears with a waterproof formula.
4. Forgetting to exfoliate before applying lipstick. Whether you choose lipstick or lip gloss, exfoliation before application is so, so necessary. Use a sugar scrub and your toothbrush to buff away dead skin an put a moisturizing mask on your lips overnight to make lips soft and smooth for application on the morning of your wedding.
–


–
5.No matter how packed you are with wedding prep, do not miss any of your trials. Be it with your make-up artist or the outfit designer – trials are always a good idea. You don't want to leave these things for the last day, ladies.
6. Leave the dark lip look for another day, dear bride. We suggest you go for the soft pinks, peaches, oranges or reds. Those wine-coloured lips may not be the correct choice for the bridal get-up. And it'll show up even more bold in the photographs!
7. We all love a good emerald green eyeshadow, but save it for girl's night out. A smokey eye can look beautiful on your wedding day as long as it's blended and the colors are within a natural color scheme like browns, tans, creams and taupes.
–


–
8. Wearing fake lashes can add to your made up face, but be wise while choosing those. The thick, obviously fake ones might look a tad too garish. Go for the right quality of lashes, if at all.
9. Most dresses these days can be stepped into, but if you're wearing a dress you need to put on over your head, be sure to use a covering like a large canvas makeup bag over your head to avoid getting makeup on your dress. Similarly, make sure to wear a button down or zip-up shirt when you're actually doing your hair and makeup to avoid ruining your makeup when you're changing.
–


–
10. Jewellery adds a lot to the look of the bride, but does a lot of jewellery add to the look of the bride? We don't think so. Wearing a maathapatti, and an elaborate nath, along with big earrings, a choker and a long neckpiece – that's just too much bling. If you must wear a maathapatti and a nath, ensure that the nath is a delicate one. If your neckpieces are elaborate, go with small earrings, or vice-versa. If you must wear two neckpieces, make sure they both aren't huge and spread out. Instead, layer them.
In the end you and your fiancé will be husband and wife by the end of the night and that is all that really matters. All the other details are just icing on the cake. Don't forget in all the planning craziness to relax and enjoy the process. The less you stress about thing the more you will enjoy the process.
–

Comments