Back to Home
20 tips to stay fit and have a healthy thanksgiving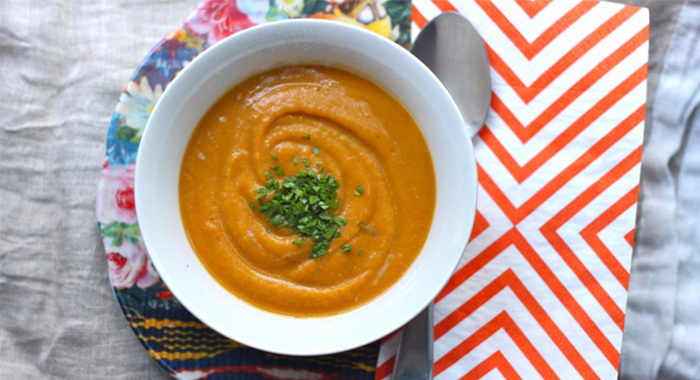 Can I have an apple pie and pumpkin pie? And yes, with whipped cream topped on it, please? Is there turkey too? These are the questions that you are probably going to ask during this Thanksgiving. By the way, that apple pie and pumpkin pie costs you around 800 calories. Everyone desires to bring their favourite dish. With all the delicious and 'creamy' choices, there is a definite chance that Thanksgiving will turn out to be about gluttony. By the time it gets over, you will be so full that you will be tottering away from the table, hardly able to move. However, does it really have to end that way? Why don't we try to make a difference? We can help you out with that for sure. Don't worry; you will never have to sacrifice the flavour for that. Here are some tips to enjoy your delicious and "healthy" Thanksgiving dinner for a fit and happy holidays.
Fitness
It is high time that you gave some attention to your body and its fitness. It is not when your body gets weak that you have to start a healthy way of living, it is always better to 'prevent' than finding a 'cure'. Just like the saying "Better late than never", it is never too late for you to kick start your fitness routine. The tips below will give you some ideas, to begin with.
1. Get outside.

–


–
Are you an early bird? Yes? Then the solution is at your doorstep. Go for jogging or if you want to take it slow, then long walks would be fine as well. You could also call your besties or even your cousins for a company. If you are looking for something which is more like competitive, then you should probably call your friends and family, make a group and hit the park or your backyard for some sport, say flag football.
2. No time? Let us do it quickly.
–


–
You don't have to worry if you find no time to hit the gym. You can do your own circuit workouts at home, just like the Tabata training. You could also practice Skipping or Hoola hoop. It all takes just 20 minutes to get in a good workout.
3. Divide the duties.
–


–
Do you think tidying or doing the dishes is 'boring'? Would you believe that a lot of calories are being burnt when you do these chores? Yes. You heard it right! It burns Calories. So next time you can offer a hand to do the dishes or vacuum the floor. Just let your body get moving!
4. Bust a move.
–


–
It is Party time!! Gather a group, may it be family or friends and turn up the tunes and get the blood pumped up. This also helps you to ingest the food too.
5. Say Turkey Trot!!
–

'
–
Are you up for real fun and challenge? Turkey trot it is!! Spot the Turkey Trot in your town and make a holiday to-do list in which crossing the finish line of the competition is one of your targets.
Health
–


–
These tips will help you to stay healthy by eating healthy, and that begins from the KITCHEN. You don't want to go overboard this Thanksgiving, instead, eat right.
6. Eat in the a.m.
Say "NO" to skipping breakfast. You might want to skip breakfast so that you could save your "craving" for dinner. However, that will be the worst idea you can think of since this can also lead to overeating by the time its dinner.
7. Drink Plenty.
–


–
One of the most important points is that you should drink enough water. The health authorities recommend half a gallon or two litres of water a day. If you don't stay hydrated, it could spark your hunger pangs.
8. Go easy on the apps.
Cheese and crackers may occur any day of the year. Store your craving for dinnertime.
9. Use a smaller plate.
It is better to stick on to a smaller plate than a larger one since the former helps you to eat 22 percent fewer calories whereas when you have food on a larger plate, you tend to lick the plate clean, even when you are not hungry.
10. Dim the lights.
Research hints that eating in dim lights may lead to eating less food. So create a beautiful, and friendly milieu that everybody will love.
11. Chew slowly.
–


–
Chewing has a lot to do with the amount of food consumed. The study suggests that those people who eat slow tend to consume less food compared to those who eats fast. Which, in a way, means that the calory intake will be less for those who eat slowly. So, the next time you rush to finish off your sumptuous dinner, think twice and eat slowly. You will always get your share of food!
12. Beware of danger foods.
–


–
There are foods which look healthy but aren't, in real. Mashed potatoes, cranberry sauce and Gratins, which may taste "healthy", are actually, high in fat and sugar.
13. Watch out for liquid calories.
This could be a hard task for us because it is holiday time and the calories from alcohol will eventually sneak up on us. Let us try to stick to healthy cocktails like Bloody Mary or Vodka soda and go easy on the booze.
14. Skip the seconds.
Patience is all that it takes. You just have to wait 20 minutes before filling the dinner plate again, unless you're starving, in which case you can go ahead. Else, save some food for leftovers.
15. Don't deny dessert.
–


–
The vacations or celebrations should not be about limiting specific foods. You should try to enjoy the food but in limited quantities. Stick to one slice of pie rather than going on the wagon at the dessert table.
Happiness
–

–
Excess of anything can make us feel uncomfortable, may it be food or family. However, it is bound to happen during celebrations, and vacations. Here are some tips to feel relaxed calm and in control.
16. Inhale, exhale.
–


–
Multitasking is what you will be doing on most of your Thanksgiving. You will have to clean up your living room while the turkey is in the oven and entertain your guests as well. This whole thing is going to screw things up and increase your stress level. Some breathing exercises will give you some relief from the stress you are handling. You have to take six to ten deep breaths or you can do the quick breathing exercises which help you maintain your cool.
17. Write it down.
–


–
Track your food! you can write down the food you are consuming during your holidays and count your calory intake. In this way, you will be able to keep track of food and calory you are consuming.
18. Meditate.
–


–
Meditation is another solution for all the stress. All you will require is a few minutes time and a calm atmosphere.
19. Get enough sleep.
–


–
Sleeping is another essential point to be noted. Try to get nine hours of sleep the night before Thanksgiving. If you don't get enough sleep, there are high chances of increased appetite levels on the following day.
20. Give yourself some wiggle-room.
–


–
Thanksgiving is all about enjoying yourself with all your friends and family. So, just find yourself some time to have fun.
Comments