Back to Home
Ayurvedic Retreat Centers in Wayanad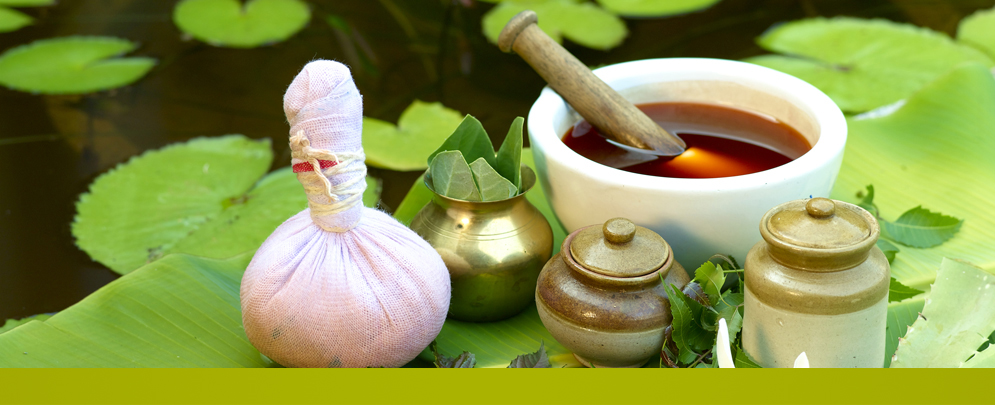 Ayurvedic retreat centers are health centers from where people can enjoy the goodness of traditional treatments prevailed in ancient India. At these retreat centers treatments are carried out for the all round well-being of the people. Thus they offer treatments with Ayurveda, Yoga, Meditation and Kalari where Ayurveda is the science of life, Yoga and Meditation are source of harmony for the body, mind and soul and Kalari is the traditional martial arts which are useful for self-defense.
Generally, these retreat centers are situated at naturally beautiful locations where an unpolluted atmosphere is being existed. The unique tranquility prevailing in this area adds luster to the qualitative treatments offered from these centers. Almost all these treatment centers are situated on the banks of rivers encircled by evergreen forests. These centuries old traditional treatments are capable to rejuvenate, heal and transform individuals without causing any kind of side effects. Those who come for treatments from these Ayurvedic retreat centers actually want to re-leave and relax themselves from their hectic schedules which create stress in their life. For such people there are facilities to stay and enjoy with their family members till the treatments are over. After the month long treatments from these retreat centers, they can return home satisfactorily with a rejuvenated body and mind.
Wayanad is an ideal place where all the aforesaid natural features are found centered. Almost all the Ayurvedic retreat centers in Wayanad are located in the naturally beautiful locations where the unique tranquility is prevailing. The picturesque environments near to these locations are in the midst of evergreen forests surrounded by the misty mountain ranges. Hence, the stay at these retreat centers will be a memorable experience to the visitors. Information regarding some of the Ayurvedic retreat centers in Wayanad are furnished below.
| | |
| --- | --- |
| | Ayurveda Yoga Villa – Ayurveda yoga villa is an important Ayurvedic retreat center in Wayanad. This is a unique place from where people can experience the goodness of Ayurvedic treatments, Yoga, Meditation and martial arts (Kalari) with respect to ancient Indian tradition….Read more… |
| | |
| --- | --- |
| | Ayurkendra Herbal Village – Ayurkendra Herbal Village is a traditional Ayurvedic retreat center in Wayanad, from where visitors can enjoy the benefits of time tested Ayurvedic treatments. The center offers Ayurvedic as well as herbal treatments without comprising the quality and methods as prescribed….Read more… |
| | |
| --- | --- |
| | Chyavana Ayur Retreat Center – Chyavana Ayur Retreat Center is located among the picturesque and lush green forests in Wayanad which in turn are encircled by misty mountain ranges belong to the Western Ghats. The Chavana retreat center welcomes visitors who come to Wayanad to get relaxation….Read more… |
| | |
| --- | --- |
| | Ayuryoga Academy – Ayuryoga Academy is a holistic lifestyle center encircled by the evergreen forests in the Wayanad district of Kerala State. Thus, this retreat center is blessed by pleasant climatic and natural settings where people can experience the goodness of traditional Ayurveda, Yoga, meditation and other relaxation….Read more… |
Comments