Back to Home
Baalshamin temple in Palmyra blown up by IS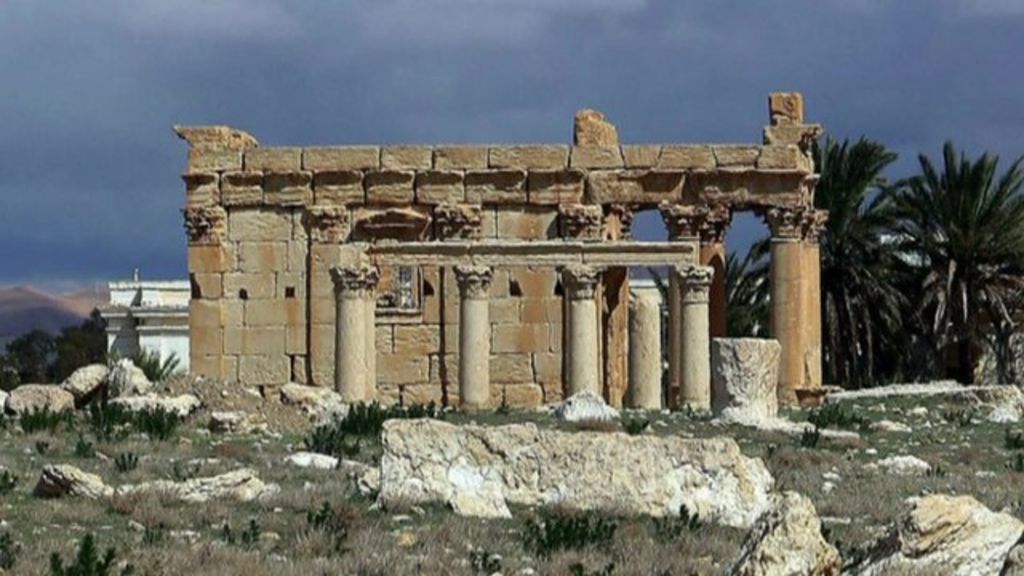 Damascus: Islamic State militants are reported to have destroyed ancient temple of Baalshamin, in Palmyra.
The head of antiquities in Syria has quoted that the Palmyra temple was blown up by the IS militants.
Meanwhile, a British-based Syrian Observatory for Human Rights has reported that the destruction of the ancient heritage site was occurred one month ago.
When IS took control of Palmyra, there were speculations that the group might demolish the World Heritage sites in the cultural city of yesteryears.
The merciless militant group has already destroyed several ancient heritage sites in both Iraq and Syria.
Syrian antiquities chief Maamoun Abdulkarim has said that large quantity of explosives were placed in the temple of Baalshamin by the IS and then blown it up causing much damage to the temple.
He said that the inner area of the temple known as Cella was destroyed resulting the columns around to get collapsed.
Residents who had fled from Palmyra said that IS had planted explosives at the temple beforehand.
According to the Syrian Observatory for Human Rights, the process of planting bombs had done about a month ago.
Palmyra is very popular for its well-preserved Greco-Roman ruins.
According to Vincent Dowd, a World Service arts correspondent, the temple would have built nearly 2,000 years ago as it was primarily a Roman era artifact dedicated to the Phoenician god of storms and rains.
Last month, IS had published photos of militants destroying what according to them were artifacts looted at Palmyra.
A week ago, it was being appeared that the archaeologist who had looked after Palmyra's ruins for four decades was beheaded by the militant group.
Antiquities chief Maamoun Abdulkarim said that the 81-year-old had refused to tell IS about the hidden treasures in the temple as he had a strong desire to save them.
UNESCO and others consider the site as one of the most important cultural centers of the ancient world.
Video on Palmyra Temple destroyed by IS militants

Comments