Back to Home
Bolivian Grandmothers play handball comfortably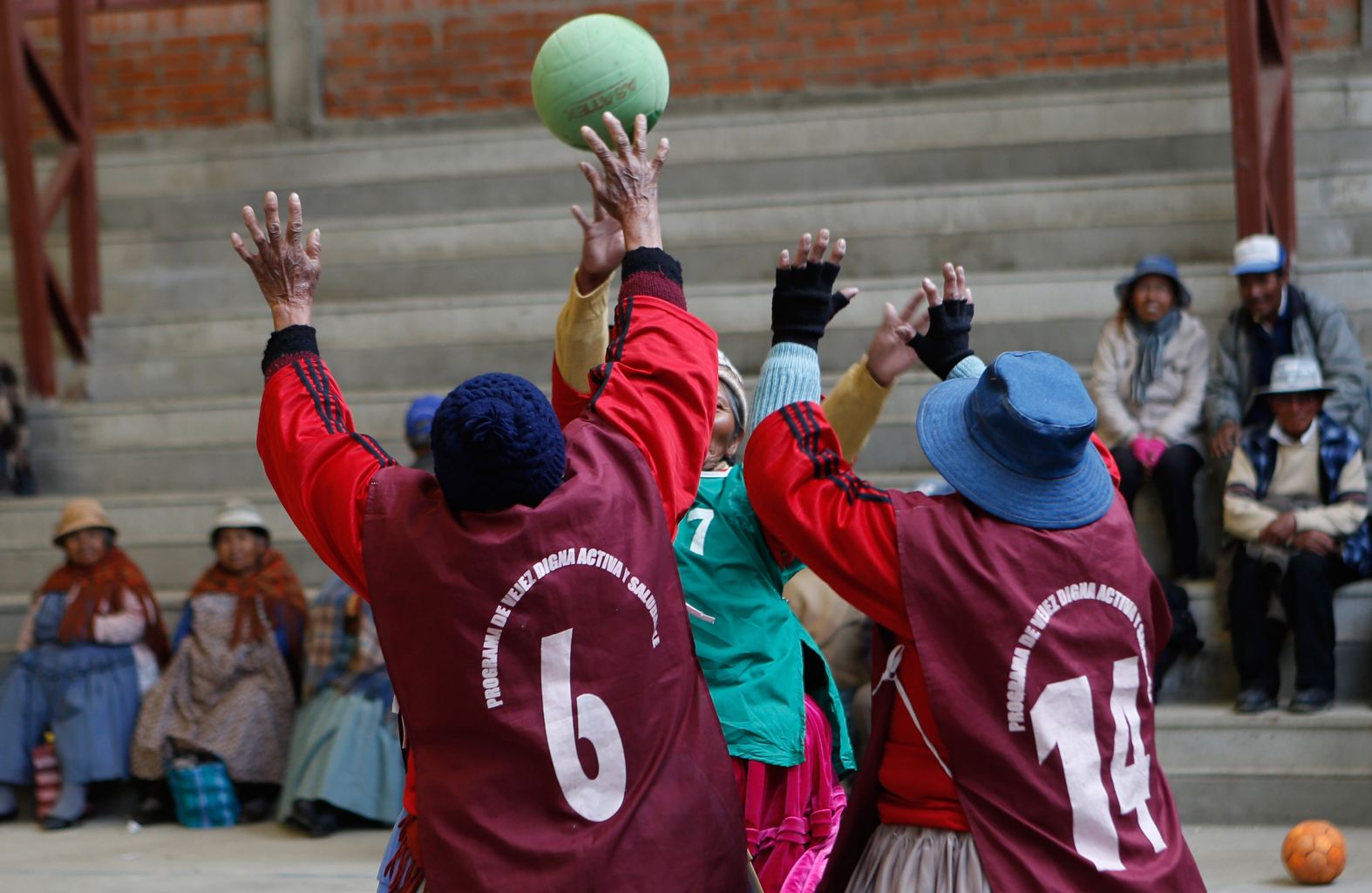 El Alto(Bolivia): In Bolivia, Dozens of traditional Aymara grandmothers play handball comfortably by forgetting their aged discomforts.
Among these aged women, some of them are great-grandmothers.
They used to arrive with their tennis shoes at a covered court in El Alto, an impoverished city near the capital of La Paz.
Known in the Aymara language as "Awichas," or grandmothers, the women wear sports jerseys over their long-sleeved blouses and ruffled skirts to perform warm-up exercises by singing a childhood song.
Rosa Lima, a 77 year old grand mother who first started doing simple exercises eight years ago, has now started playing handball.
She has been remembering the days when her knees were hurt from rheumatism.
She said that her rheumatism vanished away as she started playing handball.
She is living alone and looks forward to play the game with her friends every week.
Juana Poma, an 84-year-old great-grandmother of five said that the handball practice has helped them to buildup their health.
Now she is very much confident about her life and said that she has trimmed her size.
Team handball is an Olympic sport in which two teams have to pass a ball using their hands with an aim of throwing it into the other's goal.
The handball game playing by the grandmothers are part of a propaganda program.
The intention of the El Alto sponsors was to encourage older people to stay healthy by keeping them active always.
About 1,000 older people come to practice sports, play Andean music and recall their younger years through various activity programs.
The sponsors have also arranged free medical care facility to around 10,000 participants.
The successful program has so far spread to six of El Alto's 14 districts.
Video on Bolivian Grandmothers handball game

Comments