Back to Home
The largest ever floating 'Christmas Tree' unveils in Brazil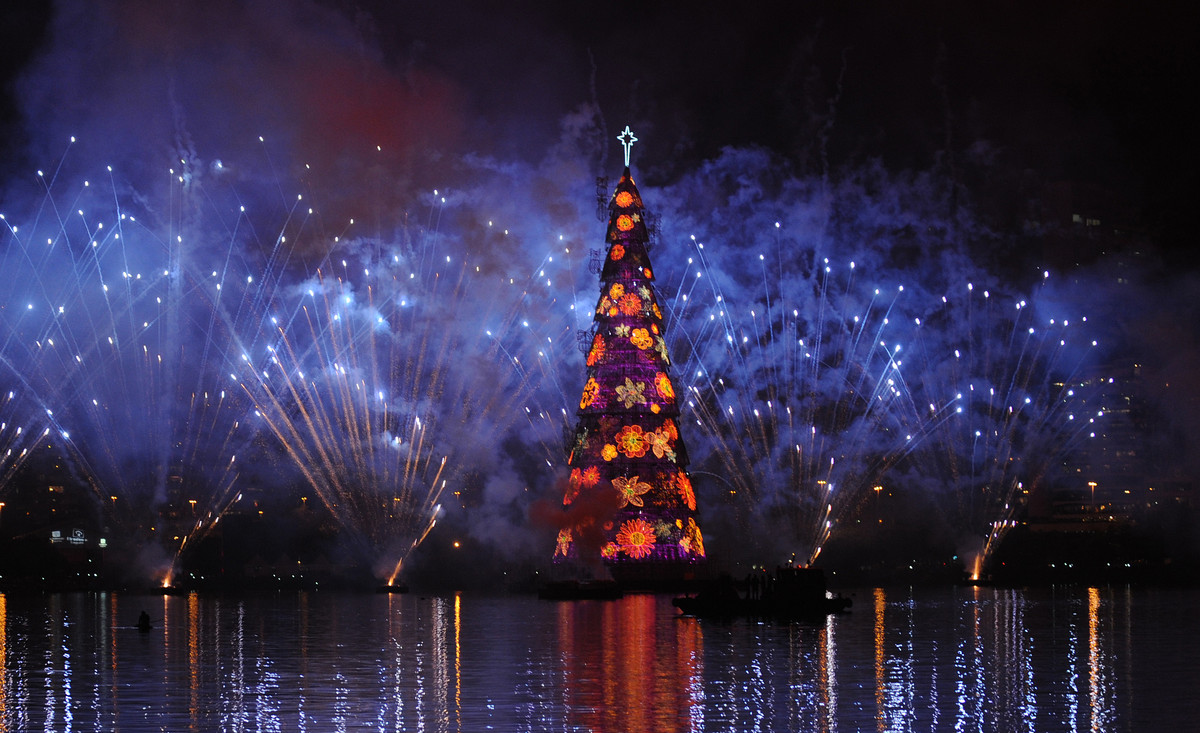 Rio De Janeiro: A huge floating Christmas 'tree' is being inaugurated in Rodrigo de Freitas Lagoon in Rio de Janeiro the capital city of Brazil.
This spectacular creation is said to be the largest ever floating Christmas 'tree' on the Rodrigo de Freitas Lagoon.
The inauguration ceremony of the giant structure was with an eye catching fireworks display featured with lights and musical performances.
This event is said to have been viewed by thousands of people in the lagoon.
This year's theme celebrates the importance of light in people's lives, symbolized by the sun, the moon and the stars.
The 280ft tall structure is being illuminated by 3.1 million lights and has been officially certified by the Guinness World of Records as the largest floating Christmas in the world.
The 'tree' has become a major tradition for families from all over the city as well as tourists visiting the capital city during Christmas holidays, and its lighting ceremony is the biggest event in the city after Carnival and New Year's Eve.
It will be lighted every night until January 6th and may be moved to other locations on the lagoon during the coming weeks so that the marvelous appearance of the giant floating tree can be viewed from different parts of the city.
Video on the inauguration of floating Christmas tree

Comments