Back to Home
World's oldest panda celebrates its 37th birthday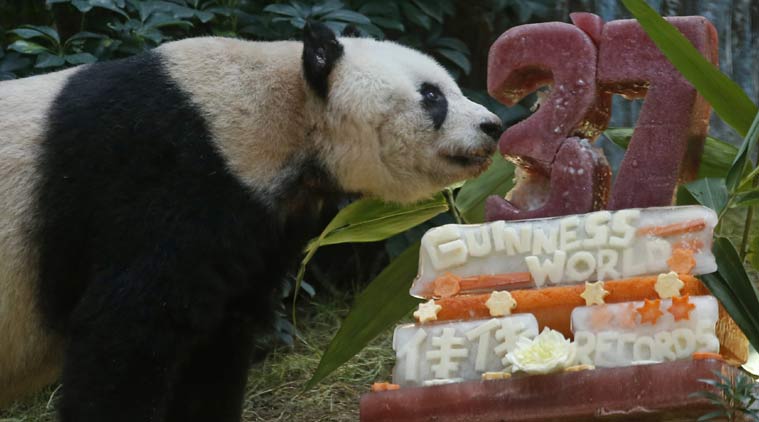 Hong Kong: The female panda, which was born in 1978 celebrated its 37th birthday at Hong Kong Ocean Park.
For making the auspicious occasion ever memorable, she was served with a vegetable bamboo ice-cream cake by the park officials.
The cute animal is considered to be the oldest living Panda in the world.
By celebrating the 37th birth anniversary, she has become the holder of two Guinness World Records such as, the oldest ever and the oldest living giant Panda.
37 years in the life of a Panda is approximately equivalent to 110 years in human life.
The female panda which have been living in Hong Kong Ocean Park since 1999 is well known by the name Jia Jia.
Paolo Martelli, the veterinary service director of the Ocean Park, said that the life expectancy of a typical panda is about 20 years.
He has also pointed out that only eight among the 400 living pandas in captivity are surpassed the milestone, 30 years of age.
According to him, it is quite exceptional to reach such a landmark as far as the life of pandas are concerned.
Jia Jia, whose age currently comes equivalent to a 110 year old human, is reportedly suffering from high blood pressure and arthritic pain, though her health is stable.
Video on the 37th birth anniversary of the female Panda

Comments