Back to Home
Thailand wants interpol help in their search for Bangkok bomber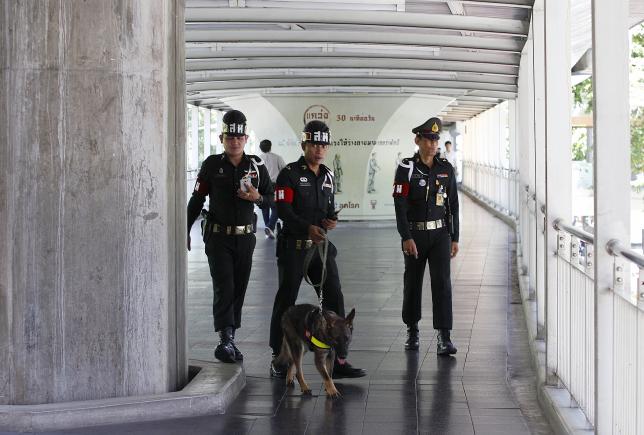 Bangkok: Thai authorities said that if required, they would ask help from Interpol in their search for Bangkok bomber.
The fresh requirement is on the basis of the information regarding the involvement of a foreigner in the well planned blast.
The head of Thailand's Interpol unit, Major General Apichart Suriboonya said that he was unsure whether the suspect had already left the country.
Thailand has asked Interpol help in their effort to trap the man whom they believed to have had planted a bomb in Bangkok that killed at least 20 people.
Thai investigators are of the opinion that the bombing of a Bangkok shrine was carried out by a network.
The police has been focusing on a suspect seen on CCTV who had left backpack nearly 20 minutes before the explosion.
A sketch of the suspect has been released recently by the police, with a reward-offer of one million baht (£18,000) to anyone providing information leading to the arrest.
Police said that they were unaware whether the suspect had been in the country or what nationality he was.
British law student Vivian Chan was among the 20 people killed in the attack.
Meanwhile, the Thai police chief has said that at least 10 people were involved in the Bangkok bombing and the attack would have planned at least one month ago.
Authorities have sent the international police organization a photograph of the man they suspect with the hope that they can cooperate with the ongoing inquiries.
Initially, the military government was reluctant in asking for outside help, but now appeared to be softening their stand after finding few clues showing outside involvements.
Video on the CCTV footage that shows the backpack suspect

Comments