Back to Home
Japan wants a defense budget hike to fortify island chain facing China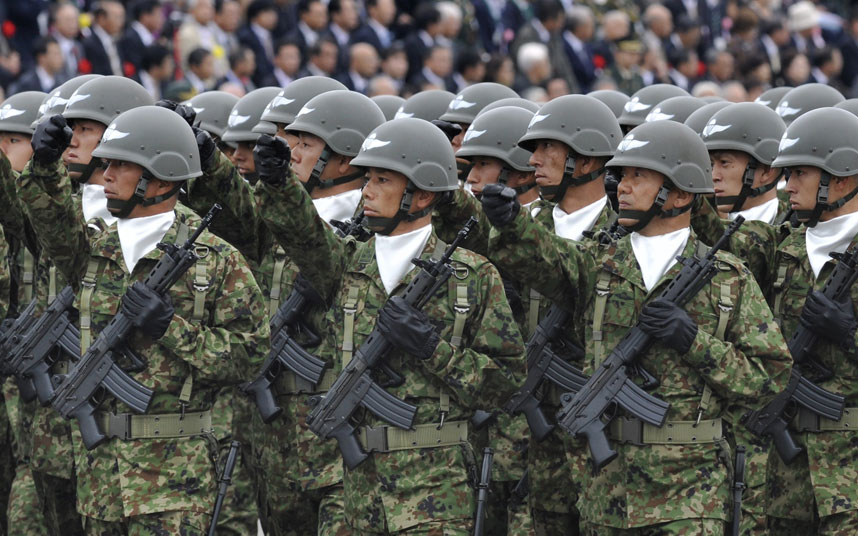 Tokyo: Ministry of Defense in Japan is seeking a hike in the fourth annual military budget, with an intention to strengthen the country's far-flung island chain in the East China Sea. These chain of Islands are close to the ocean territory claimed by Beijing.
In a document submitted to the government, the defense ministry of Japan has asked for a 2.2 percent increase in military spending to 5.09 trillion yen ($42.38 billion) for the year starting in April. If approved, the new defense budget of Japan would be the biggest when compared to the past 14 years.
Meanwhile, this year's military budget of China has risen from 10.1 percent to 886.9 billion yuan ($138.37 billion).This is the second largest military budget hike in the world after the United States.
It is said that Japan's Defense Ministry has plans to buy AAV7 amphibious assault vehicles manufactured by BAE Systems , F-35 Stealth warplanes from Lockheed Martin Corp and Osprey tilt-rotor transport aircraft made by Boeing Co.
Other proposed items include Global Hawk drones manufactured by Northrop Grumman Corp , mobile missile batteries, helicopters and other military kit required to defend the chain of islands. The stretch of tiny Islands are about 1,400 km (870 miles) away from the Japanese mainland and lye almost close to Taiwan.
It is said that money would also be allocated for building and extending military bases along the island chain.
By bolstering its military presence on islands with radar stations, troop bases or missile batteries Japan could gain a tactical advantage over China, where the far fewer islands that come under its control in the region would have to rely more on naval vessels or ocean platforms.
Both Japan and China have claimed ownership of uninhabited islands in the East China Sea called the Senkaku by Tokyo and the Diaoyu by Beijing. Currently, Japan administers the chain of Islands. Only 150 km (94 miles) south of the controversial site, Japan is building a military radar station on Yonaguni island, home to 1,500 people.
In the budget request, defense officials in Japan have allotted $90 million to establish an army base on Miyakojima island which situates 300 km (188 miles) east of Yonaguni and $72 million for base construction in Amami Oshima, an island that lies halfway between the main Okinawan island and the Japanese mainland. Okinawan Island is currently the home to the largest contingent of U.S. Marines in Asia,
The troops carrying aircraft, amphibious assault vehicles, new maneuverable armored fighting vehicles etc. mentioned in the shopping list of Tokyo will undoubtedly strengthen the Japanese force. It can be first detachment of Japanese marines since World War Two.
Video on the Japanese military preparation over South China Sea preparation

Comments