Back to Home
Crocodile farms in Australia enter into fashion trade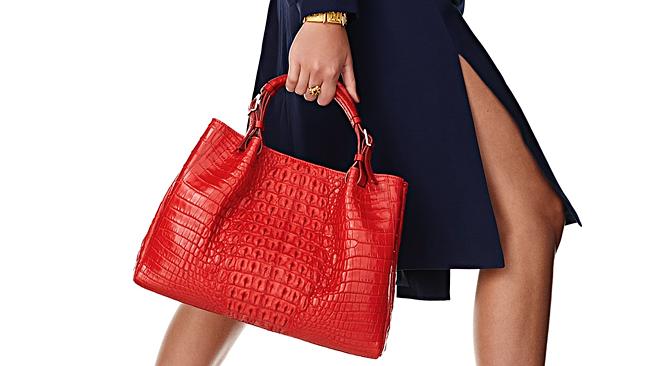 Queensland: Australia is very popular for its crocodiles, and crocodile farms as they are one o the big businesses in the country.
Crocodile farm owners generally collect eggs from wet lands to improve crocodile farming.
Wild Crocodiles were hunted for their valuable skins for many years in northern Australia, until they were on the brink of extinction.
The prized skins of the amphibians are equivalent to mammoth treasure. This is the reason why they have been bringing up in separate farms.
Northern Territory crocodile farms in Australia are continuing to make cash by lucrative handbag trade.
It has been reported that the Australian farms are being bought up by high end fashion chains such as Louis Vuitton and Hermes with an intention to manufacture qualitative fancy leather goods.
From Australia the Crocodile Skins are sent to leather tanneries across the world and after manufacturing fancy leather goods they are sold in the market for prices which vary with respect to its levels of expertise.
Saltwater Crocodile Skins are known to be the best and most durable leather in the world, as they are beautiful with evenness and strength.
As these skins are soft and flexible, they can be reduced to 1mm in thickness without reducing their strength, quality and durability.
Hence crocodile skins are ideal for high fashion leather wallets, handbags, belts and accessories which command a premium retail price.
It is said that these crocodile handbags can be sold out in retail between $50,000 and $100,000.
As they are handmade varieties, they can be as good as quality hand bags.
The crocodile farms are said to benefit local communities in the country either through employment or other useful payments.
Video on Crocodile farms in Australia

Comments