Back to Home
Tallest and Shortest men in the world met together in London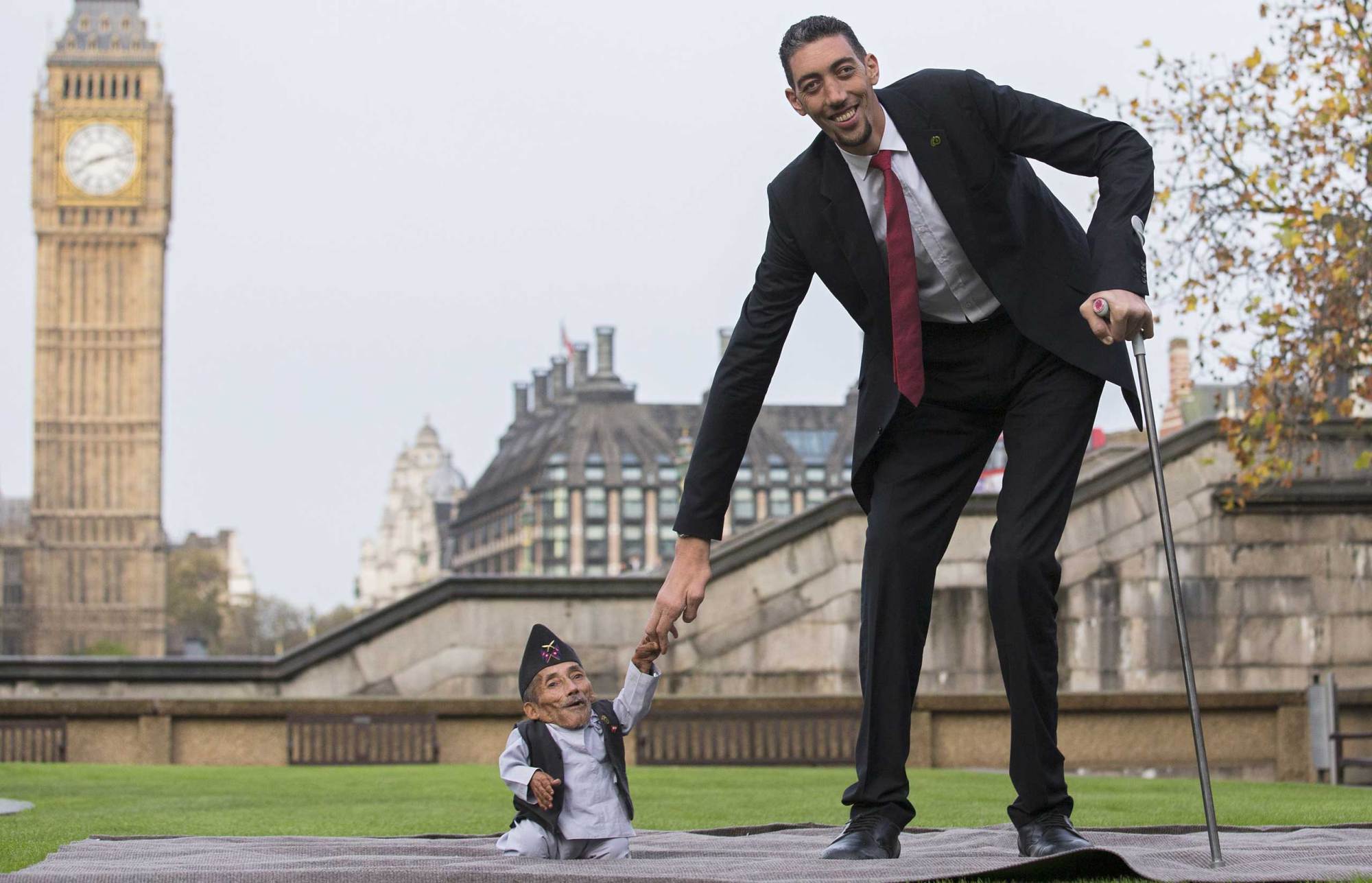 London: United Kingdom observed a memorable occasion when the world's tallest and shortest men met for the first time in London.
The two met at St. Thomas Hospital in the city as part of a celebration for the 60th anniversary of Guinness World Records.
The yearly celebration is for the publication of human achievements and natural extremes.
The tallest man Sultan Kösen is 8 foot, 3 inch tall while the shortest man Chandra Dangi is only 1-foot-9 1/2 inch tall.
Both of them could see eye-to-eye as they were feted at the 10th annual Guinness World Records Day.
Kösen, who belongs to Turkey, and Dangi, from Nepal, were the featured guests at the British end of a worldwide party which viewed the largest-ever gathering of people dressed as penguins.
Sultan, a part-time farmer, became the tallest man in the world in 2009 when he beat Xi Shu of China, who was 7 feet, 8.95 inches tall.
Sultan's shoe size is 25 and his hands measure 11.22 inches from the wrist to the tip of the middle finger.
On the flip side, Chandra's shoe size is 2.
Guinness World Records was created in 1955 by Sir Hugh Beaver, whose goal was to compile a "book of superlatives and the most amazing facts of the world."
The Guinness World Records Day is commemorated to bring like-minded people together, whether they're penguins, arrow catchers, basketball players, tall or short etc, with an intention to celebrate the uniqueness of individuals around the globe and all are invited to participate in the international day of record-breaking.
Video on the meeting of tallest and shortest men in the world

Comments