Back to Home
US ambassador to South Korea injured by a knife attack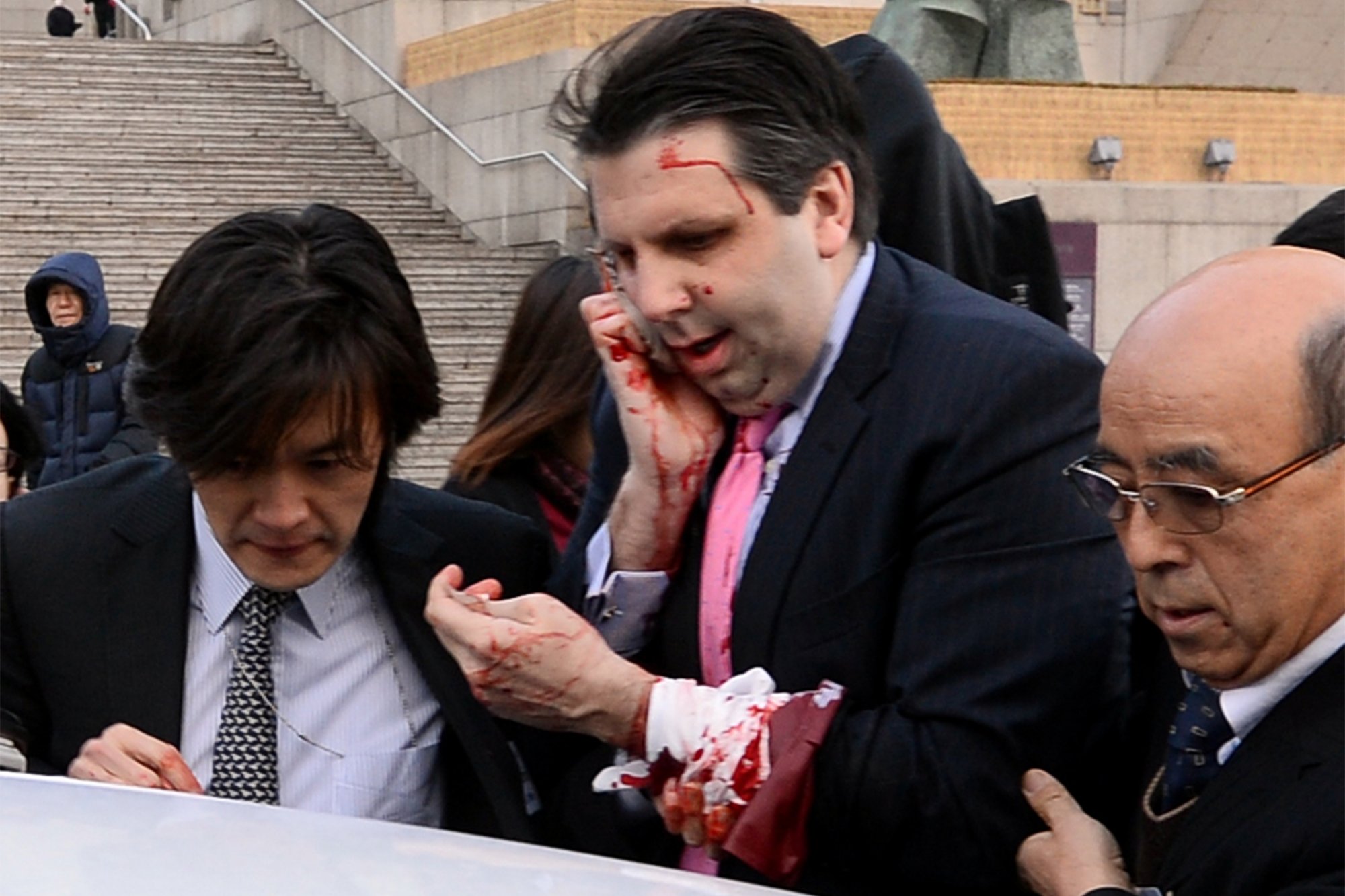 Seoul: The US ambassador to South Korea, Mark Lippert, has been injured by a knife attack in Seoul.
He is reported to have been wounded badly, even though it is not serious.
Mr Lippert, 42, was succumbed to injuries by a knife attacker on his face and left hand.
During the unexpected attack, the US envoy was attending a breakfast meeting at Seoul.
He was taken to hospital immediately and according to medical sources his injuries are not life-threatening.
The attacker is found to be a 55-year-old man having background history as a Korean nationalistic militant activist.
He was reportedly shouting for the reunion of North and South Korea before moving towards the Ambassador.
He was muted by security officials who arrested him.
The attacker was also expressed his anger against the annual military exercises carrying on jointly by South Korea and the US.
More than 200,000 troops from both the countries are being involved in the ongoing combat rehearsal.
North Korea has blamed the exercises as a preparation for an invasion and warned a similar type retaliation if attacked.
BBC Seoul reporter Stephen Evans said that no evidence had been collected so far to confirm the attacker as a North Korean agent.
A small group of South Koreans are of the opinion that the presence of American military would prevent the unification of North and South Koreas
It is said that the assailant had earlier thrown concrete at the Japanese envoy to South Korea.
Mr Lippert, the former US assistant secretary of defense, was appointed as ambassador to South Korea only in 2014.
Video on the attack on US ambassador to south Korea

Comments