Back to Home
World's oldest gorilla turns 58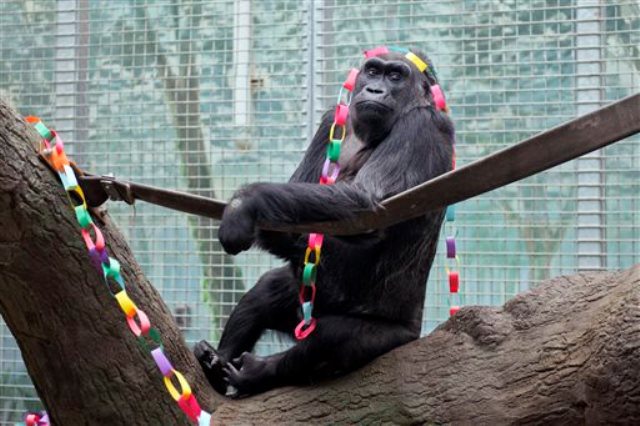 New York: The female Gorilla which lives in Columbus Zoo and Aquarium in New York is turned 58.
She is considered to be the oldest Gorilla in the world.
On account of this, there was a special birthday celebration at the Columbus Zoo and Aquarium.
Colo, the female western lowland gorilla is believed to be the oldest one of this kind in the world.
Staff of the zoo have helped her to celebrate the birthday with an Ohio-shaped cake of peanut butter, apple sauce, honey, shredded carrots and frosting made from yogurt.
The zoo spokeswoman Patty Peters told that they would be providing special treatments for the Gorilla.
She will be getting Clementine and tomatoes while staff putting up garlands which she likes very much.
Colo was born at the zoo in 1956. According to officials, she is the oldest gorilla in any zoo in the world.
Colo is a mother of three Gorillas. Her family tree includes more than two dozen descendants living at various zoos across the country.
The zoo authorities are thinking to send her to a wildlife sanctuary where she could spend the rest of her life in a more natural habitat which enables her to associate with other gorillas.
According to them this would be a best birthday gift to her.
Video on Colo, the oldest Gorilla in the world

Comments