Back to Home
Iraq needs political reforms in the battle against IS fighters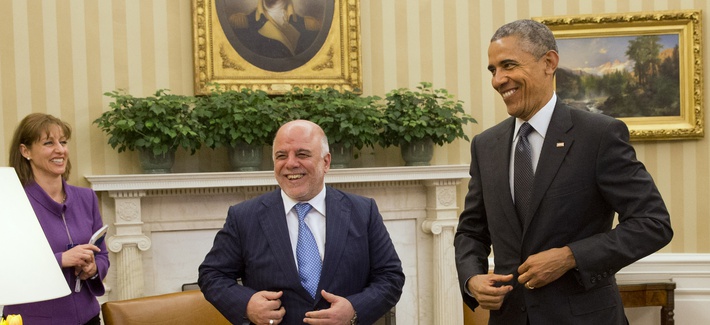 Washington: Islamic State fighters are reported to have pushed out of more than a quarter of the Iraqi territory that they have invaded.
But Pentagon is of the opinion that political environments are inevitable to curb the problems totally.
Earlier, President Obama, had said during last summer that the Sunni Islamist extremists could not be uprooted and defeated unless the Iraqi government took stringent measures to address the Sunni Arab community's political alienation.
According to some experts in Iraq, when Haider al-Abadi became prime minister of Iraq, the Shiite Muslim majority had become unoccupied little in the way of political power and the government had accomplished few meaningful steps to heal Iraq's deep sectarian divides.
The Abadi government has taken some steps that it boast as signs of its determination to include all Iraq's sectarian groups, particularly the Sunnis, in key functions, including building up security forces.
The government has handed over thousands of rifles and other arms to the Sunni "tribal fighters" who have engaged in the fight to oust the Islamic State (IS).
That step is seen by some as a sign of trust that the Sunni tribes are on the same side as the government in the fight with IS and that the arms won't be turned against pro-government forces.
Mr. Abadi has also recently got a budget through parliament, the first time Iraq's mainly sectarian-based political parties have come together on revenue use and sharing in several years.
The White House cited both steps in the joint US-Iraq statement marking Abadi's visit to Washington and also his meeting at the Oval Office.
The statement also underlines Abadi's "priority" of implementing the "ambitious" 18-point national program that his government adopted under US pressure.
It stresses a degeneration of powers and some security responsibilities to provincial governments and communities.
Video on Iraqi Prime Ministers visit to US

Comments