Back to Home
Russian army sing 'Barbie Girl' in an attempt to perform their training drill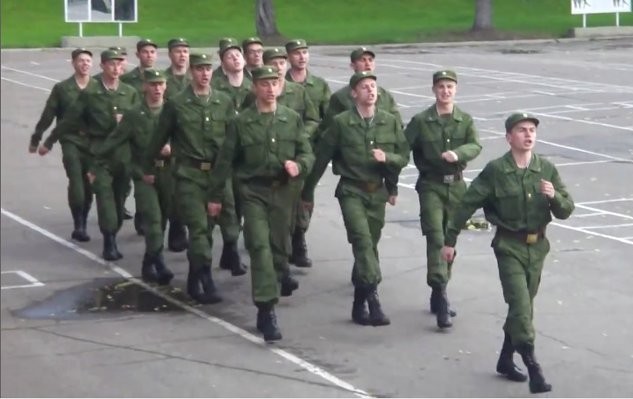 Moscow: A group of Russian soldiers were seen attempting to liven up their training drill by singing the lyrics of yesteryears pop hit 'Barbie Girl'.
The men were filmed marching to and fro as they shouted the cheesy lyrics at the top of their voices.
'Barbie Girl', which was originally released by Danish-Norwegian pop group Aqua, topped the charts worldwide back in 1997.
The catchy dance track was number one in the UK charts for three weeks and, as of 2012, sold 1.79 million copies here, making it the 13th best-selling single in Britain.
In the video, the soldiers were seen enjoying their own fifteen minutes of fame.
Viewers have expressed their delight at the clip by posting a bustle of comments on the video site.
According to one viewer, this was the best video he had ever seen, while another commented that the video had made him feel very happy.
The footage was published by YouTube user Steel Giant, but it is not mentioned exactly from where in Russia it was filmed.
Video on Russian soldiers singing barbie song

Comments