Back to Home
Major circus groups in US to stop performances of elephants in shows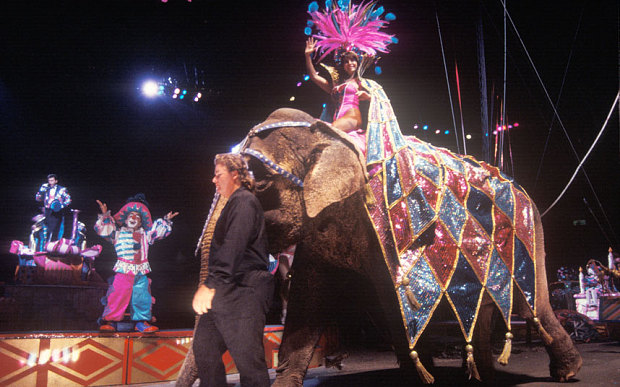 New York: Authorities of one of the biggest circus companies in the United States have announced that they won't use elephants during shows after 2018.
Circus companies such as Ringling Brothers and Barnum & Bailey Circus have said that many spectators were no longer comfortable in viewing the performances of the giant sized elephants as part of the show.
Officials of both the companies have decided to stop the performances of elephants in their shows by 2018.
Animal right activists have also protested against the use of the elephants in live shows.
These people used to appear outside the circus venues for protesting against the abuse of wild animals.
According to them elephants face physical harassment at the hands of trainers and force to live in unhealthy environments.
The have also pointed out the seriousness of the hectic transportation process of elephants in accordance with the change of Circus venues which has been effecting the lifestyle of these wild animals very badly.
Feld Entertainment, which is the parent company of Ringling said that their 43 elephants would live at an animal safeguarding center in Florida.
The tamed animals have been the key symbol of the circus for the last hundred years since they have spectacular items in each shows.
Video on elephant's performance in American circus

Comments