Back to Home
Newborn baby suffers from rare ageing condition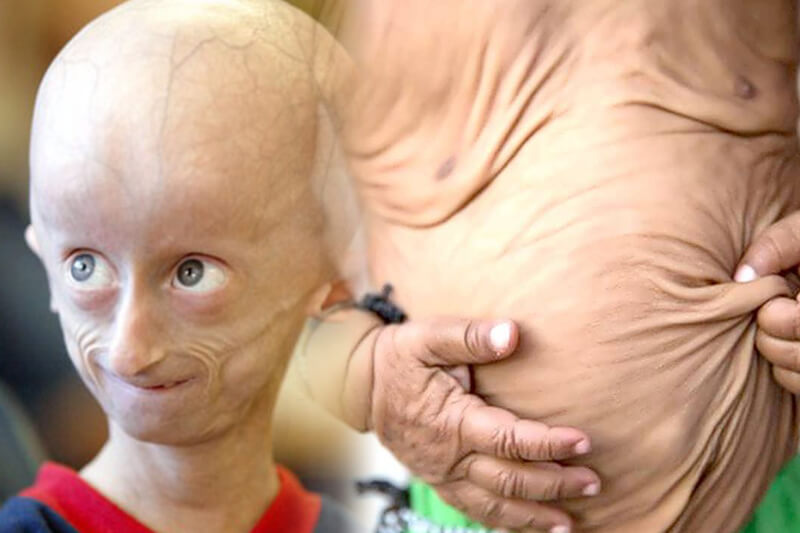 A baby boy has been born with a rare ageing condition which makes him look like an 80-year-old man.The baby was born on Sunday, in the district of Magura, Bangladesh. The baby was born with hollow eyes, a shrunken body, wrinkles and also with a thick layer of hair on his back. Local doctors, who have been left shocked, say the baby suffers from progeria, which is a rare condition.This condition affects only one in four million children. And, it often limits children from having a normal life and makes their body age faster than it should.A doctor, who had been attending him, said that the baby does not look like a newborn at all and that there are prominent signs of ageing such as rough skin texture and excessive wrinkles.However, his parents are happy and excited with the birth of their 'miracle' child and can't hold back their delight.Biswajit Patro, who is the father of the baby says that they can only thank God and that there is no need to be sad about the appearance of his son. He also added that they will accept him the way he is and that they are really fortunate to have a baby boy in the house.He also continued that they are already blessed to have a daughter, and now that they have a boy, they have become a complete family of four.
–


–
WHAT IS PROGERIA?
Progeria is a genetic condition which is rare and causes a child's body to age faster than it actually should.
This is a rare condition which affects one in 4 million births worldwide and if at all a baby gets affected by this rare condition, they don't live past the age of 13.It is mainly caused by a single error in a particular gene, which causes it to produce an abnormal protein. When the cells use this protein, which is called as progerin, they break down more quickly.Progerin grows up in many cells of children with progeria, and hence make them age more rapidly.Most of the children with the condition seem to be healthy when they are born. However, they begin to show symptoms of the disease during their first year.Many curious people are now flocking to Mr Patro and his wife, Parul's house in a quest to get a glimpse of their son. Biswajit says that they have been getting a number of visitors. Neighbours, relatives and even people from neighbouring villages come to see their son. And they are very much happy to host them all.
–


–
The doctors at the local hospital have convinced the family that the baby will do fine for now.
His family remain confident that he will grow up healthily even though most children with the same condition did not live past the age of 13.Progeria is otherwise known as Hutchinson-Gilford progeria syndrome (HGPS).
Nevertheless, the doctors remain unsure about what measures are to be taken so as to treat the boy and support him with the condition as he grows older.
Comments