Back to Home
Seagull makes a dramatic comeback after being hit by cricket ball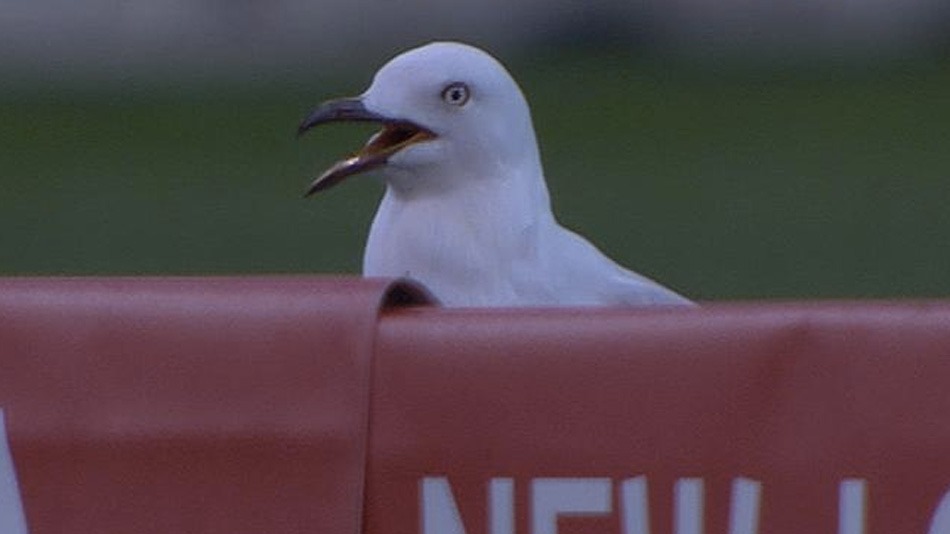 Melbourne(Australia): A seagull has made a dramatic comeback during a Big Bash cricket match in Melbourne, Australia recently.
The bird, better known for chip pinching, was enjoying its leisure time in the outfield when the cricket match was in full swing.
Unfortunately in the meantime, the white spectacular bird got a massive hit from a pull stroke made by Perth Scorchers batsman Adam Voges.
Immediately the seagull fell straight to the ground in a mess of feathers.
At that juncture, things weren't looking good for the poor bird with Melbourne Stars fielder Rob Quiney signaling to the sideline officials to take the bird out of the field.
But with more than 33,000 spectators watching the drama unfold, Quiney did the respectable thing and carried the half-dead creature to the sideline with an intention to enable the seagull a comfortable last minute breath.
But, something miraculous happened then.
The bird arose from its unconscious state , puffed its chest and smiled at the crowd.
Thus the seagull which battered and retired hurt, came to the crease of life, being still not out.
The crowd erupted in cheers and gave the fine specimen a standing ovation.
Video on seagull's miraculous recovery

Comments