Back to Home
Wildlife Photographer gets a slap from Gorilla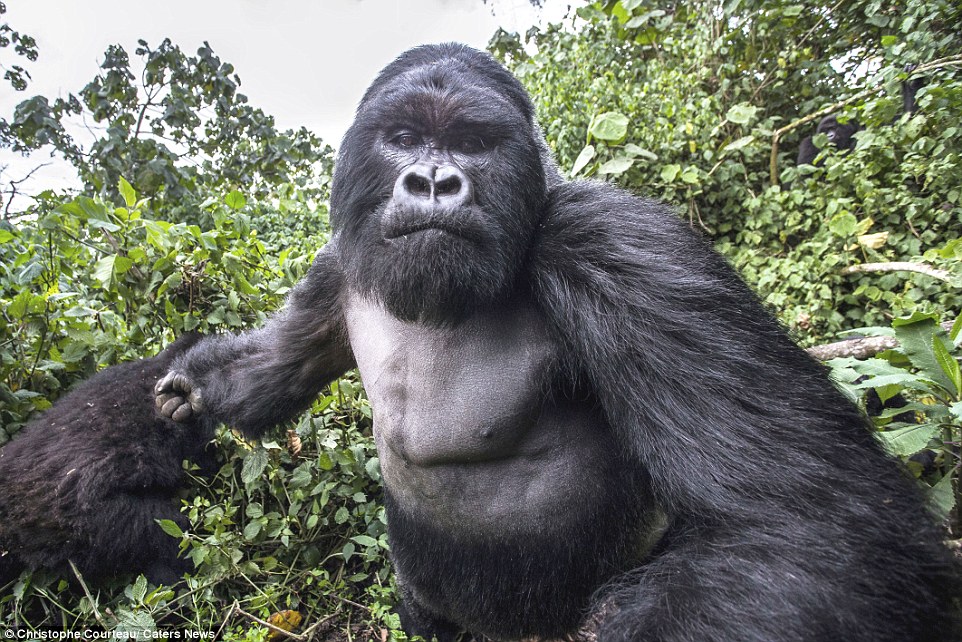 Rwanda: Wildlife photographers always fall into danger when they try to take closeups of wild animals from very near.
Here, one such photographer called Christophe Courteau happened to be in danger while focusing a Gorilla.
The 46 year old photographer got a severe blow from the gigantic black Rwandan Silverback Gorilla during his daredevil attempt.
It is always going to be risky taking pictures within striking distance of beast animals especially Gorillas.
Intoxicated on fermenting bamboo stems, the 6ft 6inch wildlife giant lashed out and lamped the snapper right in the face sending him lying to the ground.
The dangerous scene was captured by his fellow photographer Christophe Vaseline.
He was standing by, as the gorilla attacked his colleague.
The pair had been paying a visit to the Kwitonda gorilla group in the forest area of Volcanoes National Park, Rwanda.
When the Gorilla attacked Mr. Courteau, he was on his knees, positioning himself for taking the snaps of the animal.
The Gorilla attack has created a scar on the front head of the photographer.
According to him, the incident would be remembered throughout in his life.
Even though, this incident has provided more than they desired for.
Video on the Gorilla attack on a wildlife photographer

Comments