Back to Home
92 year-old woman sets marathon record in San Diego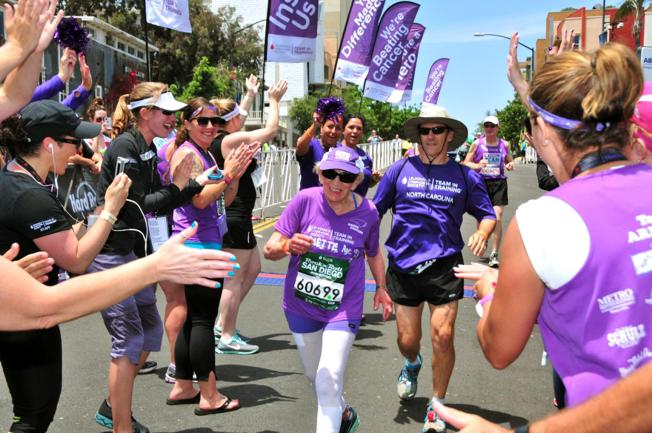 San Diego: A 92 year-old woman is reported to have finished marathon successfully.
Some 21,479 women, men and children were crossed the finish line at Suja Rock 'n' Roll San Diego Marathon and Half Marathon organized recently.
But, the center of attraction of the event was the 92-year-old Harriette Thompson.
By finishing the distance within 7 hours, 24 minutes and 36 seconds, Thompson has become the oldest woman to run a marathon.
At the time of the recent event, Thompson was 92 years, 65 days. Till she could cross the line, her son Brenny, 56 had accompanied her.
The previous oldest woman to complete a marathon was 92 years, 19 days old.
The oldest man to run a marathon was India's Fauja Singh. He was 100 when he ran a Toronto marathon in 2011.
Of the celebration, Thompson said that it was
like Lindbergh coming in after his flight.
She had not run her first marathon until she was 76.
Thomson is a former concert pianist and still performs it at her home in Charlotte, N.C.
She is a two-time cancer survivor and started running marathons for raising money for the Leukemia & Lymphoma Society.
She has thus contributed more than $90,000.
Video on the Marathon run of the 92 year old woman

Comments