Back to Home
Annamalaiyar Temple Viewpoint in Yercaud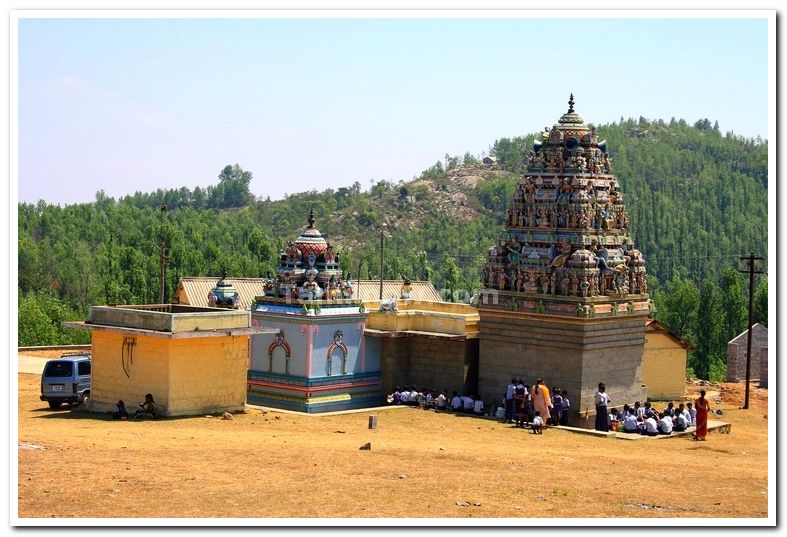 Annamalaiyar Temple Viewpoint is about 8 km away from Yercaud Lake located in the village of Thalaisolai. This is a popular vantage point from where enchanting views of the blessings of nature can be collected. The calm, cool and unpolluted wind blowing here welcomes and embraces the visitors. The temple is located at a height of 1400 meters and offers a panoramic view of the Shevaroys hills together with coffee plantations, spice gardens and orange groves.
This viewpoint is featured with tranquility prevailing environments which make the landscape location an ideal picnic spot for the whole family. Members of the family can enjoy the awesome appearance of the Shervarayan temple in association with the enchanting views from the valleys which includes an eye-catching nice lawn donated by the nature. By walking through the nearby coffee and cardamom estates, viewers can get in touch with the marvelous adventurous trails in the area and relish the surrounding picturesque scenes and greeneries while going up along the trails.
Annamalaiyar Temple is a scenic elevated worshiping center of Lord Shiva featured with a tower having sculptured colorful idols. There is also one pyramid like lamp tower which is painted with bright red color. It will be highly spectacular to see the lighted lamp tower during the evenings of all full moon days. Hence, these full moon days are considered as the best time to visit this view point as one can enjoy by the exciting views of the ritual flames as well. From the top of the temple tower better views of the surrounding valley can be received. Famous Pagoda View Point is next to this spectacular vantage point. Since, the Annamalaiyar Temple View Point is situated well within the city limits, cars and autos can be hired to reach the destination.
Video on Annamalaiyar Temple viewpoint in Yercaud

Comments