Back to Home
At least 44 people killed in Chinese blast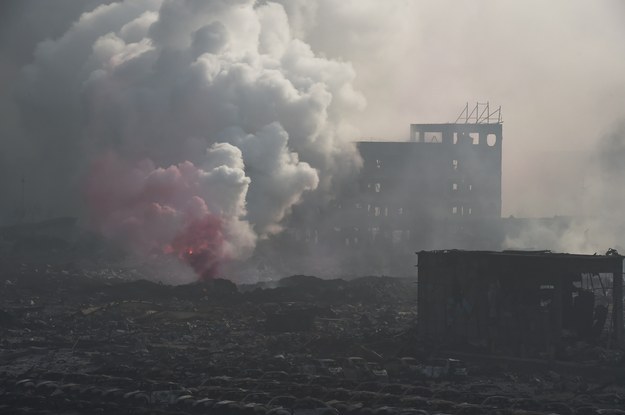 Beijing: At least 44 people are feared dead in two huge blast occurred in China while a dozen firefighters are confirmed among the dead.
24 of their colleagues are still found missing at the site of the blasts whereas hundreds were found injured after two large explosions at an industrial area in the Chinese city of Tianjin.
Authorities also said that they have lost contact with 36 firefighters altogether at the scene while 12 of them have been confirmed as among the dead. More than 1,000 firefighters are sent to fight with the flames.
Official Xinhua news agency said that among the 520 people admitted to hospital, more than 60 were seriously injured,
The explosions are believed to have involved during the shipment of explosives.
Just after the explosion there were huge fireballs in the air while the blast wave could have felt miles away.
The second blast, which was much bigger than the first, happened about 30 seconds after the initial explosion.
The initial explosion is considered to be cause of other blasts which occurred at nearby buildings where many people were wounded by broken glass and stones.
The unexpected horrific incident made them to worry that they were at the center of a major earthquake or atomic bomb.
According to Police the initial explosion was at a warehouse owned by Ruihai Logistics and hence the senior management of the firm have been detained by authorities.
President Xi Jinping has demanded severe punishment for anyone found responsible for the explosions, although the cause of the explosion is still unclear.
Video on recent blasts that occurred in China

Comments