Back to Home
Cheeky crow enjoys a free ride on an eagle during mid-flight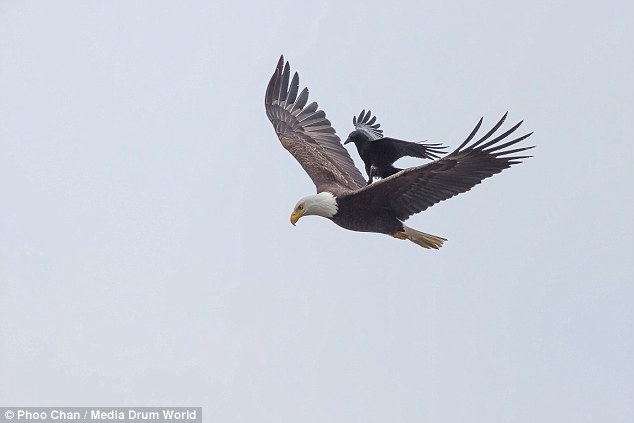 Washington: A photographer in USA is being captured a picture in which a
cheeky crow can be seen standing on the back of a flying eagle.
It is really amazing to see a crow standing on the back of a much larger predatory bird.
As per the captured photo, the crow can be seen enjoying an absolutely free ride.
The brave black bird would have landed on the wings of the much larger predator during mid-flight.
The surprise guest could have interrupted the bald eagle who was searching for an early morning snack.
Miraculously, the predator was not even moved a bit and carried on as if nothing had been happened.
Their encounter lasted for some seconds before the two birds parted and flew off in different ways.
Luckily, it was the amateur photographer Phoo Chan who could capture the incredible images from Washington, USA.
Video on bald eagles

Comments