Back to Home
Chinese martial arts school displays marvelous mid-air Geometric shapes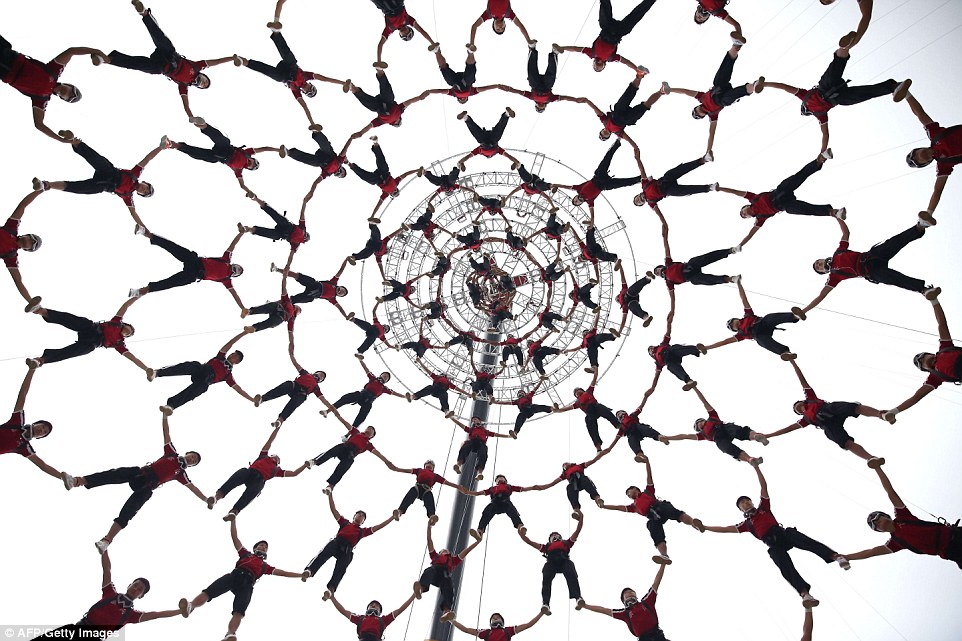 China: A martial arts school in China has displayed incredible Geomertic shapes in a recently held picture show event.
About 120 stunt-men from China's biggest martial arts school have participated in the spectacular display to form the remarkable mid-air Geometric shapes.
The Tagou Martial Arts School was on the opening act for the forthcoming Nanjing 2014 Youth Olympic Games to be held in east China's Jiangsu province from August 16 to 28.
The group was set up in 1978 and is thought to be one of the earliest and reliable martial arts professional schools.
These martial arts teaching institutions are built in response to the revival of the popularity of Kung-Fu in China.
They are pictured creating symmetrical shapes during their rehearsals ahead of their genuine performance to be showcased during their representation of the 'China Dream'.
It will be the second summer game and organizers are expecting to host 3,786 athletes from 204 NOC delegations.
Video on the building of Chinese Martial Arts

Comments