Back to Home
Colorful Medical Clown training program started in Chennai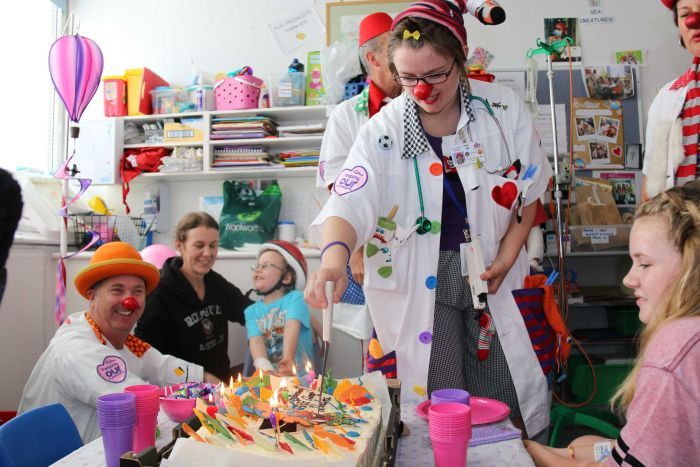 Chennai: The 12 day medical clown training has started in Chennai for the first time in India.
The very interesting Medical Clown Course is organized by 'The Little Theater' where the energy of about 12 actors are supporting as the energy of the spectacular event.
The medical staff who undergo such clown training can make patients enjoy with their appearance as a clown.
They talk madly, they howl comically, they move their bellies amazingly, they jiggle their butts splendidly and leave no space for comments regarding their actions.
Their treatment program associated with actions of clowns enable patients relieve from their sufferings for the time being.
The clown medical staff can provide a kind of positive psychological effect throughout in atmosphere of the hospital which enable patients to recover from their ailments to some extent.
The master trainer Hilary Chaplain from New York is now leading the colorful clown workshop in the metropolitan city.
Their workshop also provide an idea about clowns sporting garish make-up.
She has been introducing classic clowning tools to trainees and make them capable to imitate structures, on which they can improvise and build their own assumptions and treatments on patients.
Thus she makes the trainees to perform a wonderful job by which patients can laugh each other.
Their intention is to change the misconceptions about clown doctors, nurses and other medical staff who work for the well being of patients.
The training program reveals and teaches how the mind of a clown is being worked.
According to Hilary Chaplin kids are very much interested to view clown doctors in hospitals.
But, they may not always be enjoyed by either viewing their actions or hearing their dialogue.
The clown group organized by Hilary Chaplain is not belong to any circus group in the world.
The dedicated trainer was once invited to work at the Big Apple Circus Hospital Clown Program in 1987.
She accepted the offer even if it was not something she had assumed or planned to do until then.
But she could secure eight years of tremendous clowning experience and knowledge from the Big Apple Circus program.
This confidence is her basic ability which enable her to conduct such a medical clowning program globally.
Video on Medical clowns

Comments