Back to Home
Costly Christmas presents for pet dogs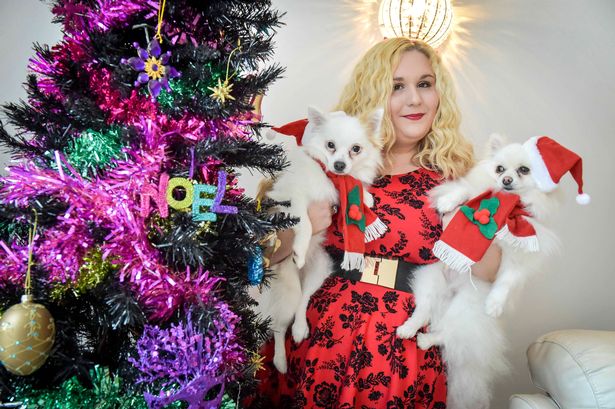 Bournemouth(Dorset): A dog lover has spent amazingly for arranging Christmas presents for her baby pooches.
Stephanie Mariam, 21, has purchased expensive gifts for her pint-sized Pomeranian, Harvey Moon, age 3, and Connie, age 2, from crystal dog collars and luxury beds to the ultimate dog's Christmas dinner.
Stephanie revealed that she used to spent more on her dogs than she usually does for her own family.
Her extravagant Christmas list includes two £700 doggies beds, two £200 Swarovski crystal collars and leads, £450 worth of clothing, £250 worth of toys, two £230 dog-friendly bags and £170 worth of accessories including hair bows, brushes and bowls.
At home, it has become a family tradition on Christmas day for Stephanie to present her pooches with extra-large bones while they lay in their new luxury beds.
The dogs, who usually start their day by opening the last window of their advent calendar, even join the family for Christmas dinner with all the doggy trimmings.
Stephanie who lives with her parents in Bournemouth, Dorset, said that both Harvey Moon and Connie would spend every waking hour with them on Christmas day since they have become part of their family.
Video on pet dogs with their costly Christmas presents

Comments