Back to Home
First black Miss Universe in Japan to fight against racial discrimination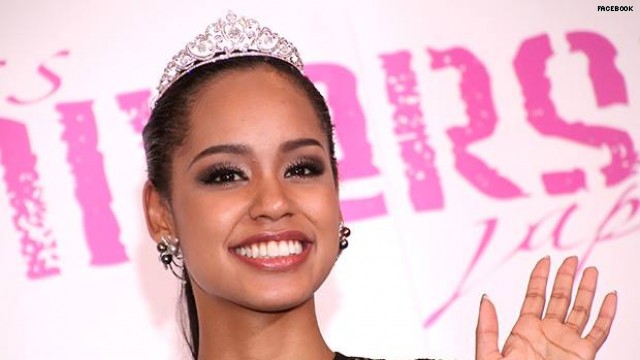 Tokyo: Ariana Miyamoto in Japan has entered the Miss Universe Japan beauty contest after a mixed-race friend committed suicide.
Earlier, she was decided disqualified after winning the crown because of her skin color.
Far from being put off by the backlash, Miyamoto is determined to use her new-found fame to help fight racial partiality.
She is expected to adopt the same ways used by the British supermodel Naomi Campbell to break down cultural barriers in the fashion industry a generation ago.
Miyamoto is the daughter of a Japanese mother and black American father.
The 21 year old Miyamoto said that she was prepared to face the criticism as she had secured extra motivation power generated from criticism.
She added that her goal was to raise awareness regarding racial discrimination prevalent in the world.
According to Miyamoto she has a great platform to deliver the racial discrimination message as she is the first black Miss Universe in Japan.
Social media had lit up criticism after Miyamoto's victory earlier this year with many critics demanding the title should have gone to what they called a "pure" Japanese, rather than a "half".
In Japan the word half is used to describe mixed race.
Miyamoto, who turns heads in Japan with her caramel skin and height of 1.73 m (5 ft 8 ins), admitted that she has had to strengthen up her activities.
If she wins the Miss Universe finals later this year, she has plans to spend a year in US by living in splendor at New York's Trump Towers.
Her influence over the issues close to her heart, also include gender identity disorder, which would be greatly enhanced.
Video on black Miss Universe in Japan

Comments