Back to Home
Fresh avalanches hit Panjshir valley in Afghanistan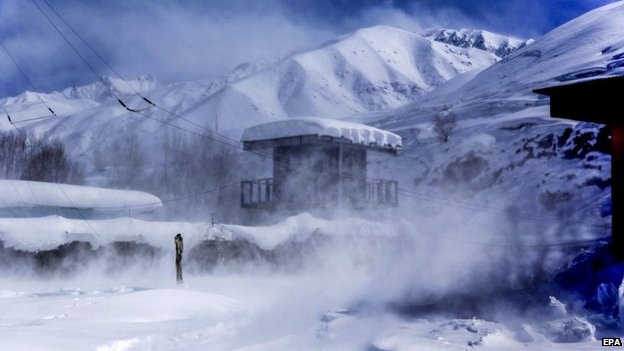 Kabul: Heavy avalanches are reported to have developed panic at the Panjshir Valley in Afghanistan. The provincial governor said that the heavy sliding of snow have cut off the areas that were already difficult to reach.
Abdul Rahman Kabiri told the BBC that the fresh avalanches having thickness 40m (130ft) have flooded areas in the north-eastern province.
President of Afghanistan Ashraf Ghani said that at least 286 people are reported to have died in the country in recent days.
According to officials, these human death were due to severe snowfall or flooding.
Most of the reported deaths were in the Panjshir Valley, where people are feared to have trapped due to the snowfall.
However, there are some progress in the ongoing relief operations.
A lengthy road in the Panjshir Valley which was cut off due to snowfall is reported to have been opened by bulldozers and other machinery.
From this area, dead bodies of women and children are reported to have recovered.
According to officials the worst snowfall hit place is Paryan which remains still unreachable.
The air force has airdropped food parcels to seven badly-affected villages and has been continuing their operations to rescue marooned people.
These relief works are conducted not only in Panjshir but also in several other provinces where casualties are reported due to heavy snowfall.
Afghanistan has decided to observe three days of national mourning following the death of their countrymen.
President Ghani is said to have canceled his trip to Iran on account of this national tragedy.
In Panjshir province, this type of avalanches were not observed for the last three decades.
Avalanches are relatively common in northern Afghanistan and many had died during such incidents in 2010 and 2012.
Video on avalanches hit in Afghanistan

Comments