Back to Home
Giant Haloween Pumpkin is grown by a granddad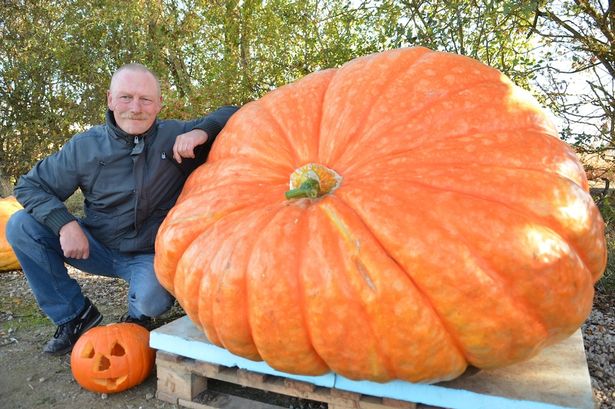 Middlesborough: A granddad, called Mal Carter is said to have grown a massive pumpkin near his residence at Middlesborough.
The actual weight of the humongous fruit was 1,025lbs (465kg).
Thus the weight of the prize winning Halloween pumpkin was more than five baby elephants.
It was so muscular and awkward that a crane and a wagon were required to transport it to York, where it was brought for a contest at the weekend.
Mal's this mammoth vegetable could win the coveted prize for the Great Pumpkin at the York Maze Halloween Festival and enabled him to collect £500 as prize money.
Mal and his wife Karen, along with their sons, Christopher, 32, and Stephen, 31, have been growing their own fruit and vegetables at their family allotment for years.
When Mal's grandchildren, Stephen's kids, Kaci, 12, Bailey, six, and Ruby-Leigh, nearly two, come to visit him, they used to play on this giant pumpkin.
According to the Evening gazette Mal's massive pumpkin was not the ever biggest one.
Video on the massive Pumpkin

Comments