Back to Home
Harbin international Ice and snow festival starts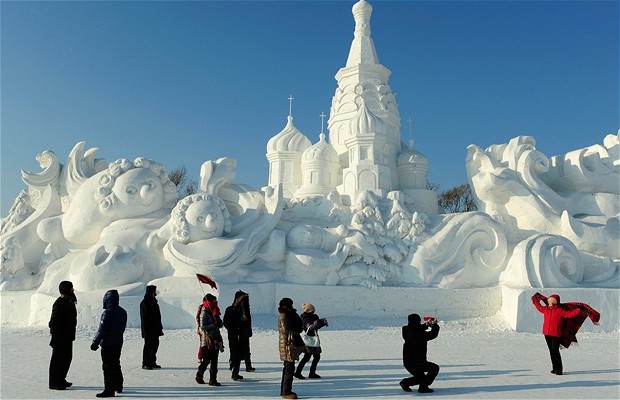 Harbin(China): Harbin is well known as China's coolest ice city.
As per reports, the annual Harbin International Ice & Snow festival is started on January 5th. This is a three-month long festival with a variety of opening ceremony programs comprising of fireworks display, ice snow sculpture exhibition etc.
For visitors there are fascinating events such as ice lantern show, skiing, swimming, sledding, winter carnival activities etc.
This is an ideal time for visitors to celebrate Christmas as well as the New Year in China and take part in Chinese Spring Festival and Lantern Festival.
The annual Ice Festival is Harbin's main winter event in China.
This is one of world's four biggest ice and snow festivals, along with the famous ones in Sapporo, Norway, and Quebec.
Even though Harbin is bitterly cold during winder, the conditions in the city are absolutely suitable for conducting the ice festival.
The display works in the festival are mostly inspired by Chinese fairy tales and famous landmarks, such as the Great Wall of China, the Egyptian Pyramids and Iceland's Hallgrimskirkja church.
These displaying models are technologically sophisticated, using computer controlled LED and regular lighting to put on stunning views of changing color and design.
Video on the ice and snow festival in Harbin

Comments