Back to Home
Iran to open 150 alcohol treatment centers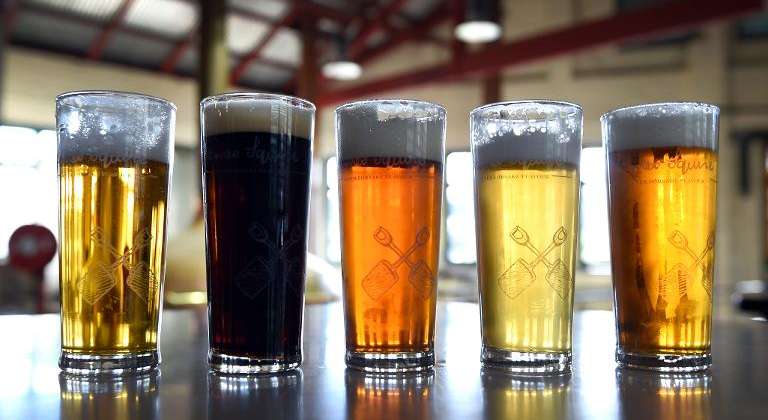 Tehran: The Government of Iran has planned to open 150 alcohol treatment centers in the country very recently. According to a health ministry official this is in view of the alcohol abuse by the residents of the country where drinking is considered as absolutely illegal.
The head of the ministry's drug abuse department, Dr Alireza Norouzi, told the ISNA news agency that the 150 day centers would provide special settings and educational courses to make them aware about the consequences of alcohol drinking. Officials are of the hope that the venture will help people to give up alcohol.
Six of the centers will be given facilities to provide in-patient detoxification.
It was in late 2013 that Iran opened its first detoxification center in Tehran.
Authorities have estimated that as many as 200,000 Iranians have an alcohol problem despite the ban on drinking that enforced since the Islamic revolution of 1979. The sole exemption in this regard is the Christian minority in Iran who are allowed to produce wine for use in mass.
But liquor is widely produced inside the country illegally, leading to frequent reports of deaths from adulterated alcohol. It is also widely smuggled in from neighboring countries, particularly Turkey and Kurdish parts of Iraq.
In 2013, Iran's Health Ministry had issued a warning about the increase of alcohol use among young people in the country. The director-general of the Health Ministry's Mental Health Department, Abbas Ali Nasehi said that the problem of alcohol abuse would be the prime priority for the ministry.
Traffic police have already introduced roadside breath tests several years ago in a bid to tackle drink driving. Offenders have to remit a fine of two million rials ($67 at the official rate).
Video on Alcohol treatment center

Comments