Back to Home
Israeli selfie from Miss Universe contest becomes controversial in Lebanon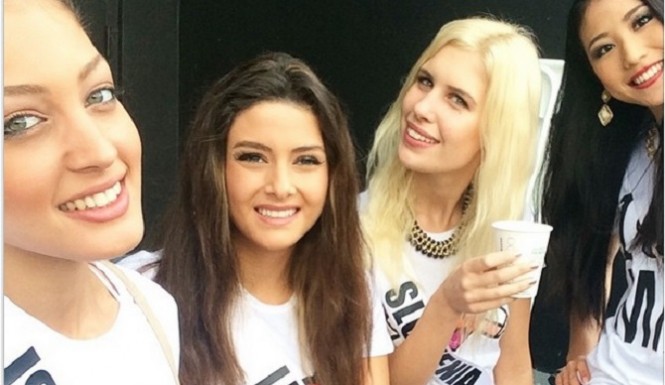 Lebanon: Israeli beauty queen's selfie has become highly controversial in Lebanon.
According to some Lebanese people, their country's contestant at the Miss Universe pageant has been minimized her chances for the title by taking a selfie with the enemy.
The winner of the contest will be picked on January 25.
Miss Israel Doron Matalon was posted a photo of herself and Miss Lebanon Saly Greige smiling together at a pageant preparations in Miami.
The two countries are technically at war, although the border has been maintained calm since their 2006 conflict.
The Lebanese people will be imprisoned if they called or traveled to Israel. All Israeli products are banned in Lebanon.
Some Lebanese people exclaimed on social media that Greige would be loosing her title under the grounds of her contacts with a citizen of the enemy state.
Greige has defended herself on the photo-sharing service Instagram and said that she was trapped by Matalon who troubled her for a picture together.
Greige said that she was very cautious to avoid being in any photo or communication with Miss Israel from the first day of her arrival to participate for the Miss Universe contest, in-spite of Doron's continuous request to take a photo with her.
Greige said that while she was having photos with Miss Japan and Miss Slovenia, Miss Israel suddenly jumped in, taken a selfie, and uploaded it on her social media.
Video on the controversial photo

Comments