Back to Home
Karadiyur viewpoint in Yercaud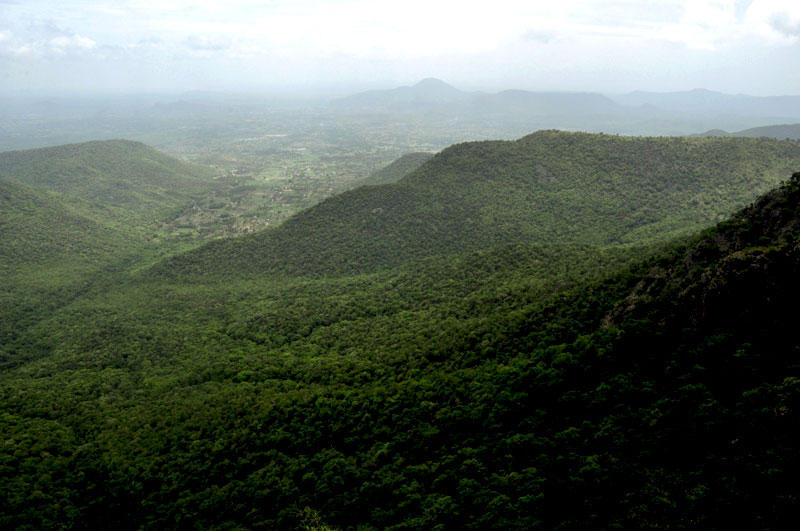 The Karadiyur viewpoint is about twelve km away from Yercaud town and approachable through well maintained roads. Visitors can drive their vehicle right up to the view point from where they can enjoy the lush green carpet of forested hills. Karadiyur was so named because of the number of sloth bears that could be seen around here. But, nowadays even a single sloth bear can be viewed at this region. This is a fantastic viewpoint from where the blessings of nature obtained by the hill valleys in Yercaud can be enjoyed to its maximum.
This exciting location is featured with a quietest and most pleasant breeze. The encircling greeneries make this sightseeing spot absolutely thrilling. The mesmerizing views from the Karadiyur viewpoint will surely surprise those who visit the location for the first time. From the top of the landscape spot the picturesque valleys can be viewed at its best. They are seen adorned with rivers, streams and greeneries. The view of sunrise as well as sunset from this elevated location has a unique attraction. Hence, people who come to Yercaud should not miss these natural phenomenons for any cause.
If there are elders and children in the visiting families, they might find the hill climbing as a strenuous task. Nevertheless, the view available at the top of the Karadiyur viewpoint is worth the every effort. There is one fashionable newly constructed watchtower which enable viewers an even more splendid sightseeing of these hills and valleys. Visitors can camp at this spot overnight and make an attempt for rock climbing. Karadiyur is the starting point for several other paths in the region. This is a comfortable location which can be visited during any time of the day,. The best time to visit the location would be from November to March.
Video on Yercaud viewpoint

Comments