Back to Home
Krishna Menon Museum in Kozhikode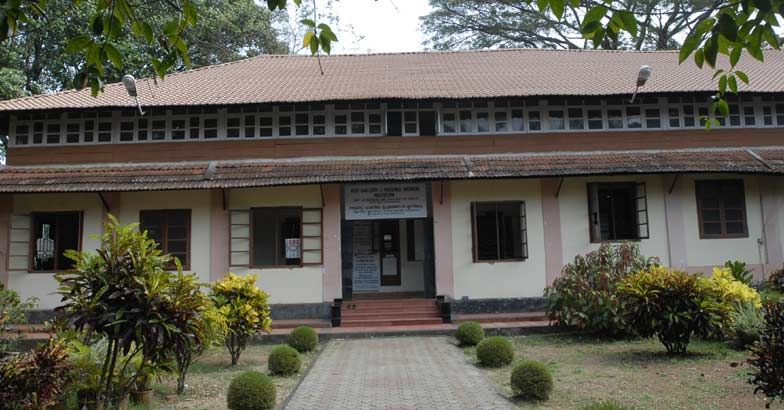 Krishna Menon Museum in Kozhikode is an exclusive institution dedicated to the renowned statesman and former Defence Minister of India late Sri V. K. Krishna Menon. The traditional styled museum was established in the year 1975 and locates at a picturesque spot in the Easthill, which is about five kilometers away from the heart of the city. The Krishna Menon Museum and Art Gallery, spectacularly displays the souvenirs, rare photographs and belongings of the statesman, nationalist, and diplomat. The museum has a separate section to showcase materials belong to art and culture. At this section, marvelous ancient oil paintings and enchanting carvings are exhibited in a spectacular style. Apart from this, the art section also displays exquisite ivory objects, d'art, intricate woodcarvings, Kerala mural paintings, oil paintings and modern art. Krishna Menon museum is a must-see attraction for all those who are interested in the cultural, artistic and nationalistic history of India. A visit to this knowledge center will help students to know more about the contribution of this great leader to India as well as to Kerala, his homeland.
The art gallery adjacent to the museum houses excellent collection of paintings done by yesteryear's well known artists Raja Ravi Varma and Raja Raja Varma. The museum is situated very next to the Pazhassi Raja Museum in the premise.
By naming the traditional exhibition center in the colonial Bungalow as 'Krishna Menon Museum', memories regarding the life of the renowned son of Kozhikode, who had later become a world leader, get an occasion to enter into the minds of his own people.
The recently renovated museum, encircled by a panoramic garden has a key role to regain its place in the historic and tourist itinerary of the Malabar region.
Krishna Menon was born at Panniyankara in Kozhikode of British Malabar and left for Madras after his early education for attaining his rightful global reputation.
The museum building itself has a place in the colonial history of northern Kerala. The current museum building was once the official residence of the Malabar District Collector.
The ruling government in Kerala has plans to arrange better infrastructure and facilities in the museum to attract more visitors. These renovations will be brought out without disturbing the natural surroundings and biodiversity of the area.
Video on V.K. Krishna Menon's historic speech in U.N

Comments