Back to Home
Libyan oil fields are seized by Islamic militants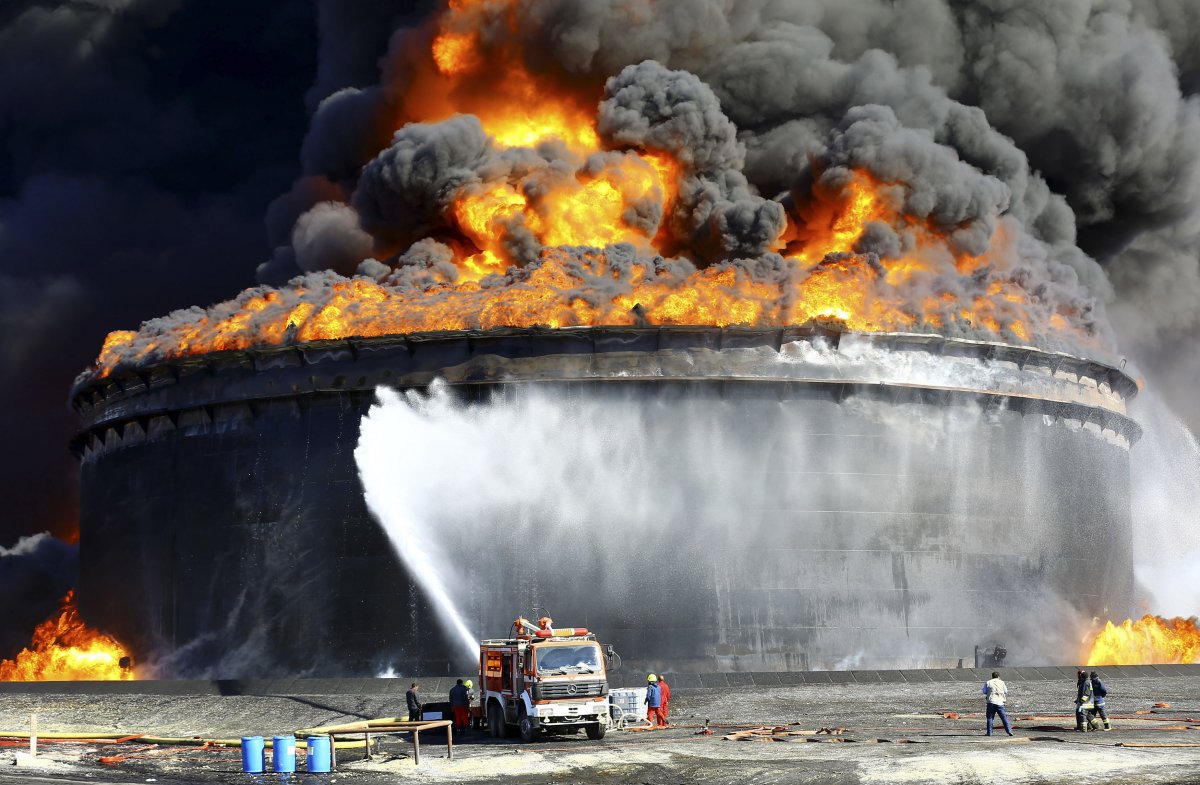 Tripoli: Islamic militants are reported to have seized two oil fields in central Libya while the rival groups are struggling to take control of the country.
Forces guarding the al-Bahi and al-Mabruk oil sites are said to have withdrawn after running out of ammunition.
Meanwhile, Libya's internationally recognized government in Tobruk were locked up in a bitter battle with rivals, Libya Dawn, who are now controlling the capital, Tripoli.
During the fierce encounter, the two sides were also launched air strikes against each other.
A spokesman for the oil industry security services, Colonel Ali al-Hassi said that the extremists who had taken control of the al-Bahi and al-Mabruk fields were now heading to seize the al-Dahra oil field following the withdrawal of the forces guarding those sites.
The oil sites had been closed for some weeks following the ongoing violence and slowing down of exports.
Few days before, a gun attack on the al-Mabruk oil site had caused the death of 11 people.
Mr al-Hassi has also reveled that militia warplanes had made an unsuccessful attempt to attack an export terminal at al-Sidra oil port.
In response, the head of the internationally recognized government's air force in Libya said that it had attacked Tripoli's Mitiga airport, without causing any casualties.
Prime Minister Abdullah al-Thinni's parliament in Tobruk were blamed Libya Dawn, an alliance of militias that included various Islamist groups, for attacking oil fields and airports as prime targets in the conflict hit areas of Libya.
The militia group that took control of Tripoli last year had also formed its own administration there.
The United Nations is in a set out to restart negotiations to bring an end to the fighting that has been swallowing Libya since the fall of Colonel Muammar Gaddafi in 2011.
Video on the oil field attack in Libya

Comments