Back to Home
Olaikuda Beach in Rameswaram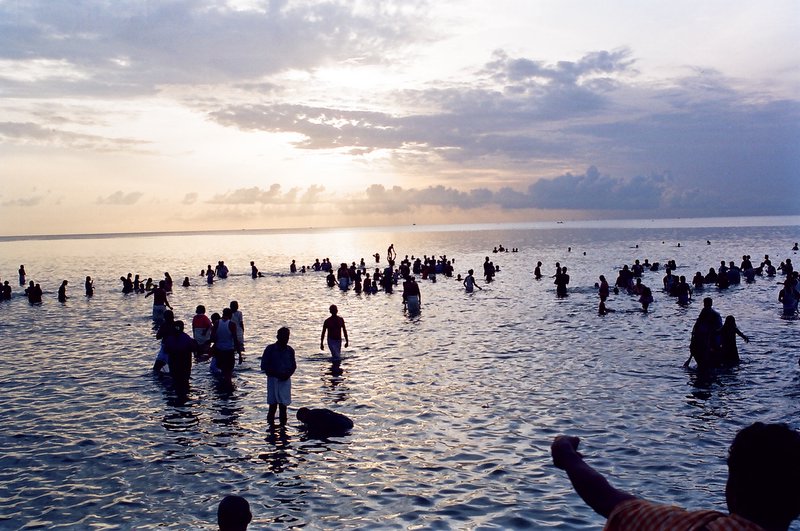 The marvelous Olaikuda Beach is located about 1km away from Rameswaram. As there are enchanting views at the beach area, a lot of people show great interest to visit the location. Here the sea is found to be enveloped with coral reefs and said to be safe for sun bathing as well as swimming. Scuba diving which can be performed with the support of diving glasses and respiration tubes is a popular entertainment at the Olaikuda beach. Scuba diving is comfortable and possible here, as it can be done fearlessly from the shallow water in the beach area. Thus people who come to visit the beach can go home with full of satisfaction as they can enjoy their maximum.
For viewing the coral reefs and sea weeds, fishing boats are arranged as required by the tourists. During winter, a variety of birds such as Australian flamingos, sea gulls etc. are migrated to the Rameswaram Islands. They come to the Olaikuda beach also for nesting and collecting their food. The village as well as the beach in the region are surprisingly silent and calm. The unique tranquility prevailing here is an exceptional feature.
This is one of the fishing villages in the Rameswaram Island. A lot of fish varieties including export quality fishes like prawns, sea cucumber, lobster etc. are available from here. Olaikuda beach is also famous for its dry fishes.
Here the wide spread sea water appears to be blue in color while the slowly blowing sea breeze makes the coastal area a fantastic place for relaxation.
The main living means of the locals here are fishing and tourism. Even though the locals are poor in appearance, their hospitality approach is really surprising absolutely incomparable. It is said that they consider their guests as equal to gods.
Video on beach in Rameswaram

Comments