Back to Home
Oldest known Malayan bear in Arizona zoo is put to death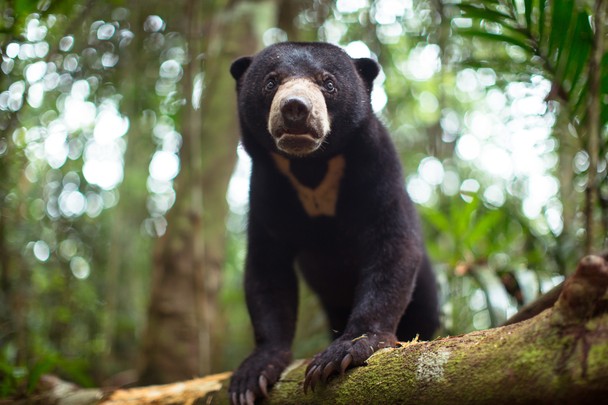 Phoenix: A 34-year-old A Malayan sun bear who is believed to be the oldest in U.S. captivity has been put to death at southern Arizona zoo.
The Malayan sun bear called Dresena was 34 years old and had a tremendous affinity for peanuts and honey.
The bear was put to death after test results confirmed significant abnormalities in her brain.
With a poor long-term forecast and a continued decline in her condition, it was obvious that the quality of her life would not improve further.
Dr. Alexis Moreno, veterinarian at Tucson's Reid Park Zoo, said in a statement that the very difficult decision to euthanize her was on the basis of her long term poor health forecast.
According to the zoo officials, the average life span for female Malayan sun bears is about 23 years.
They said that the 156-pound Dresena which came to Tucson from the San Diego Zoo in the year 2001 was increasingly shy in the last few years and preferred to stay inside her den because of her poor eyesight which had been diminishing.
But she had long been known popular with groups attending behind-the-scenes tours and educational programs conducted by the zoo authorities.
According to the education curator of the zoo, Vivian Van Peenen, the bear was absolutely very special in characters as she had unique ways about her living.
They are of the opinion that her non existence would definitely develop a feeling of blank in the zoo atmosphere.
Sun bears are native to Southeast Asia and now considered vulnerable due to deforestation and hunting.
The species are said to be popular for their gall bladders as they are used by some cultures in traditional medicines.
Video on Sun Bear

Comments