Back to Home
Pakistan to buy eight submarines from China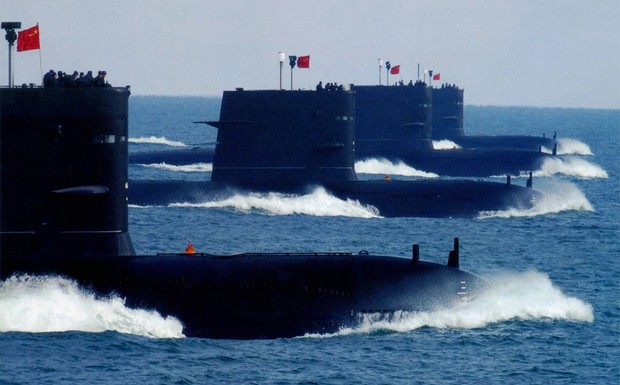 Islamabad: It has been understood that the Pakistan government has decided to purchase eight Chinese made submarines for strengthening their Naval forces.
This proposal is as per an "in principle" decision conveyed during a hearing of the Defense Standing Committee of the Pakistan National Assembly.
Pakistan has been negotiating the purchase of six submarines which they now increased to eight from China since 2011.
Currently, there are five French submarines for the Pakistan Navy which include three Agosta 90B submarines purchased in the 1990s and two Agosta 70 submarines bought during late 1970s vintage. They also have three MG110 miniature submarines.
After the recent accidents, the number of active duty submarines in Indian Navy have come down to 14 and include 13 diesel-electric submarines and one nuclear-powered submarine called INS Chakra.
Pakistan had earlier tried to purchase three Types of 214 diesel-electric submarines from Germany, but the deal was not finalized as Islamabad declared the deal to be too expensive.
Pakistan also held negotiations with Franch government for acquiring Scorpène-class submarines which they refused to sell them to Pakistan.
The Agosta submarine scandal of 1994 with its ongoing corruption charges and death of 11 French engineers at Karachi followed by a terror attack in 2002 might be the reason behind the French refusal.
China is likely to offer a long-term loan to Pakistan, possibly at a low interest rate, to cover the cost of this new deal.
Video om Pakistan submarine deal with China

Comments