Back to Home
People of China celebrates Lunar new year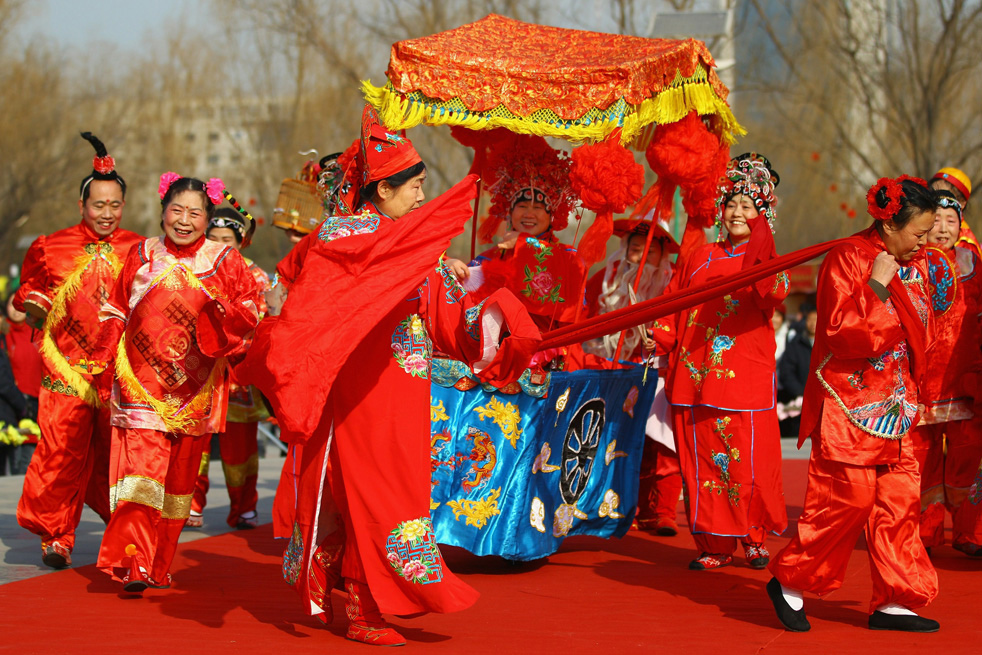 Shanghai: Millions of Chinese people are making their annual journey for celebrating the Lunar New Year.
This journey is considered as the world's biggest annual human migration.
Xinhua news agency has reported that about three billion passenger trips are to be carried out for the 40 day travel period. On account of the celebrations Chinese observe an extended public holiday period known as Golden Week that officially ends on 24 February.
But many people continue to travel even before and after the holidays.
The Lunar festival celebrations in China are also known as the spring festival.
Apart from the annual journey, the other important feature of the festival is a large meal known as the reunion dinner to be conducted on the eve of the New Year.
Families are then expected to visit the homes of their relatives.
The festival is also celebrated at other places such as Taiwan, Singapore and Malaysia where ethnic Chinese populations are living in abundance.
The Lunar New Year celebration in Vietnam is called Tet while in South Korea it is known as Seollal.
Video on Chinese Lunar New Year celebrations

Comments