Back to Home
Polynesia celebrates their cultural festival 'Heiva Tahiti'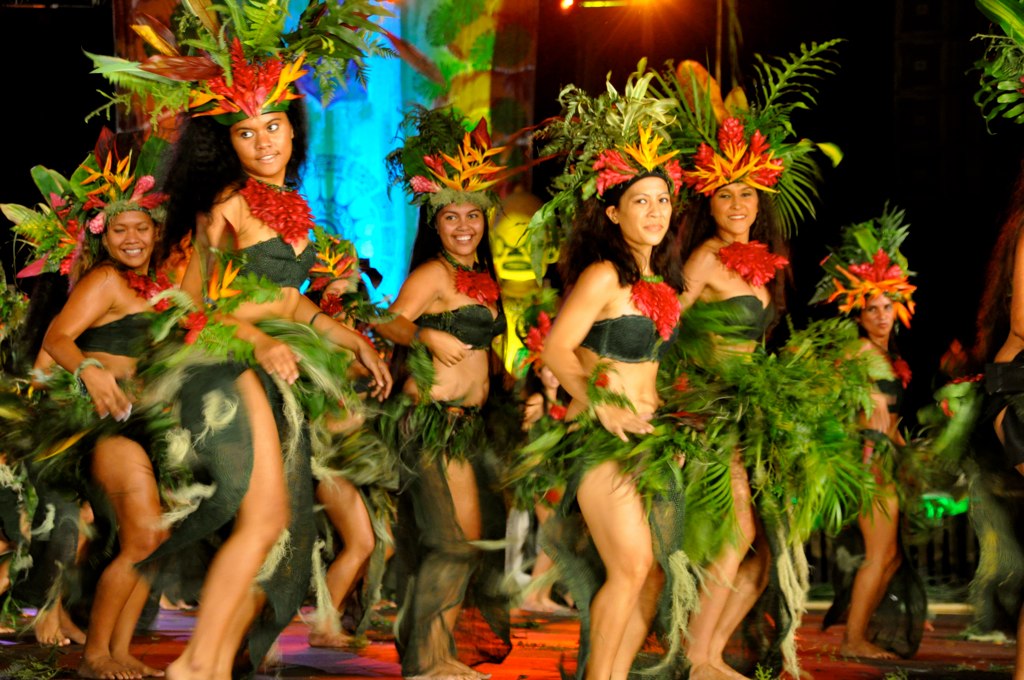 Papeete: 'Heiva Tahiti', the cultural celebrations of Polynesia is being observed from July 2nd to July 18th. This is one of the major cultural events commemorating by the people of Polynesia. Every year "Heiva Tahiti" takes place during summer months. It is the festive occasion of their traditional dance shows, sporting events etc. It is really the spectacular moments of people living in the naturally beautiful Tahiti belongs to the Windward Islands. This cultural event is considered to be coincidence of eight thousand Polynesians. This is achieved by bringing people to participate in the event. However, the unique wonderful event had been banned for decades.
During the per-European period, Tahiti Islands were made everything important, related to festivals, physical-activities and entertainments. At that period, Polynesians were used to gather together for dancing, singing, conducting sports and many other activities. They staged shows together and traveled around the islands in order to perform and generated an everlasting remembrance of the auspicious occasion among the natives.
As far as Polynesians are concerned, dancing is the way to revive their yesteryears traditions that have been forgotten by the present generation. These captivating dances are unique creations and to perform the same, dancers are required to undergo training for six months or more.
Text music, choreography and costumes for the event are based on historical or legendary themes. The orchestras are made up of five to fifty musicians using traditional instruments such as the nasal flute or "vivo," made from a portion of bamboo, marine shells or "pu," and more recently, the ukulele, a small Hawaiian guitar with soft tones.
All these performances are the distinct imprints of an ancestral tradition which are highlighted with awesome drama and classical music. Live music and group singing are accompanied by the dancers.
Since its creation, the Heiva Tahiti, has also been an event of traditional sports and games. These sporting events are based on ancient athletic activities and include stone lifting competition, Javelin- throwing event, outrigger canoe etc.
Today Heiva is considered as the symbol of the Polynesian culture and the same is being represented by an iconic event organized by the people proud of their heritage.
Video on Heiva Tahiti dance festival in Polynesia

Comments