Back to Home
Robot kills a man at Volkswagen plant in Germany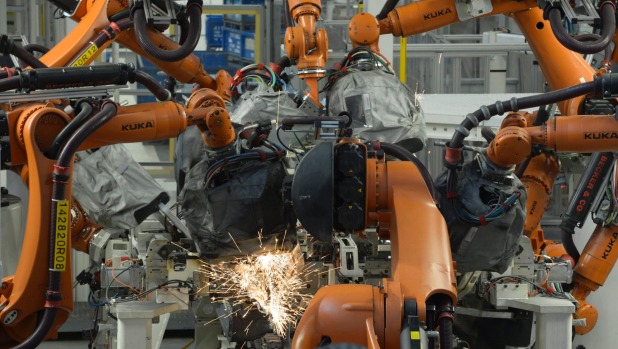 Berlin: A robot is reported to have killed a contractor at one of the automotive production plants of Volkswagen in Germany.
Volkswagen spokesman Heiko Hillwig said that a man was died at the plant in Baunatal, located about 100 kilometers (62 miles) north of Frankfurt.
The 22-year-old was part of a team and setting up the stationary robot device when it unexpectedly caught and pressed him against a metal plate.
As per the initial conclusions, the untoward incident was due to human errors.
The robot had been programmed in advance to perform various tasks during the assemblage of automotive parts.
Hillwig said that the robot could be normally operated within a confined area at the plant where works related to the manipulation of auto parts were generally carried out.
He said that there was one more contractor at the site when the incident was going on and fortunately escaped unharmed.
He was reluctant to give further details as the investigation regarding the incident was in full swing.
According to the German news agency, prosecutors are in a doubtful condition to bring charges as the accused is a robot.
Video on the robot which killed a man at Volkswagen production plant

Comments