Back to Home
Saatchi Hanuman temple in Rameswaram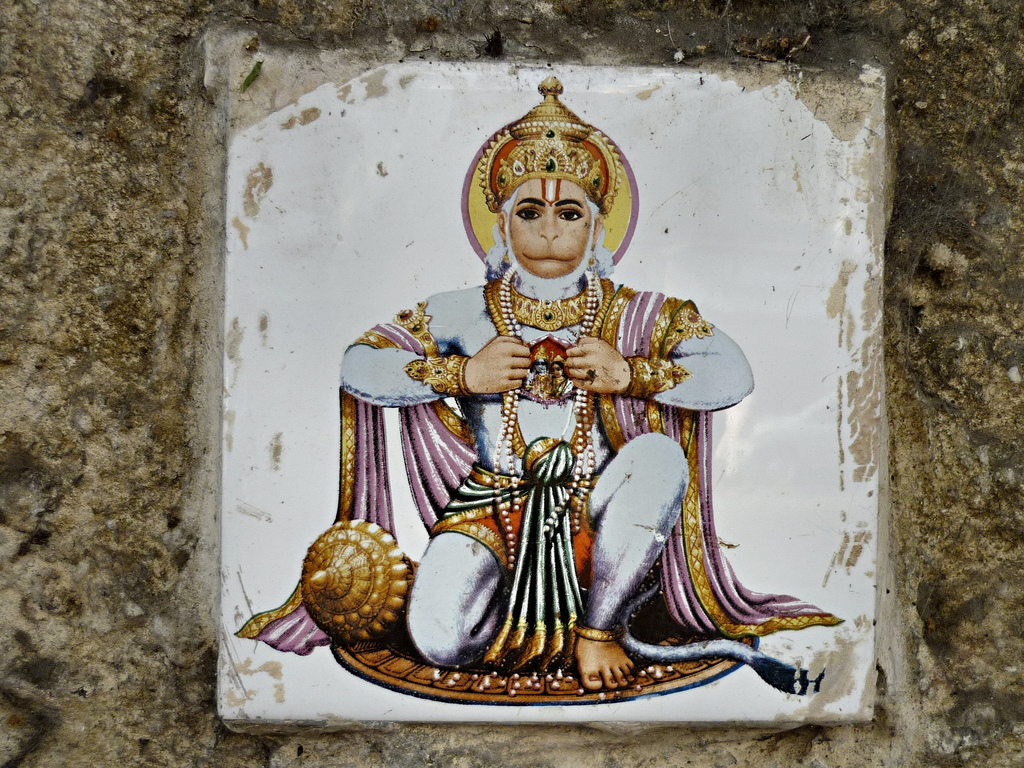 Saatchi Hanuman Temple in Rameswaram is an important small shrine dedicated to Lord Hanuman who has offered incomparable services to Lord Rama for the search of his consort.
This compact temple is located about 3 kms from the Ramanathaswamy temple, on the way to Gandhamathana Parvatham.
It was at this place where Lord Rama shed tears of happiness when he viewed the proof given by Lord Hanuman in the form of Goddess Sita's jewels, called 'Choodamani'.
According to local legend, when Sri Hanuman gave Lord Rama the news of finding his beloved wife Sita alive, he did so by exposing all the truth and purity in his heart.
This is how the name 'Saatchi'(evidence) is added prior to the name Hanuman.
Lord Rama then declared Sri Hanuman as one of his truest followers, thus giving an iconic importance to the tranquility prevailing Hanuman temple.
Devotees are known to visit this peaceful temple, especially on Tuesdays, which is considered to be the most auspicious day for worshiping Lord Hanuman.
The statues here are carved out of wood and they practically appear as if they are puppets revealing the various unique incidences of Ramayana.
The temple is a fine example of wonderful manual art piece where pictorial representation on how Hanuman played a very crucial role during the time of Ramayana.
Video on Saatchi Hanuman

Comments