Back to Home
Saudi king reshuffles succession lineup to cope with the unstable period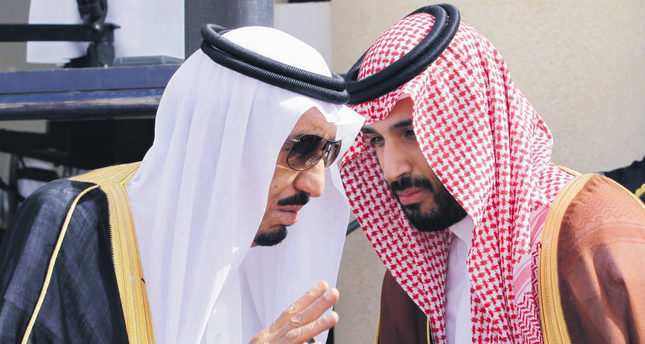 Riyadh: Saudi King Salman has appointed one of his nephews as new successor and made his young son second in line to rule KSA. This was a major shift in power towards the two princes who have ruled a more self-assured stance at a time of almost exceptional regional chaos.
By making Interior Minister Mohammed bin Nayef, 55, as crown prince and Defense Minister Mohammed bin Salman, 30, as deputy crown prince; the King Salman has effectively drawn the line of succession for decades to come in the world's top oil exporter.
As per the announcement the kingship will be passing to a new generation for the first time in Saudi Arabia. It was in1953 that the throne passed from the founder of the dynasty, King Abdul Aziz Ibn Saud, to the first of his six sons who have held it since.
The new action signals a tougher foreign policy, particularly towards their regional foe Iran while a firm decision making against disputes at home. Recently, it has been informed from Riyadh that it had so far detained 93 suspected Islamic State militants.
Almost all powers undertaking by the king are now being concentrated in the hands of the pair, who each preside over the committees determining all issues related to the security and economic developments of Saudi Arabia. Riyadh's month-old campaign of air strikes in Yemen had been handled by this pair.
In another big shift, Salman has replaced veteran Foreign Minister Prince Saud al-Faisal, who had been serving in the role since October 1975, with the kingdom's Washington ambassador Adel al-Jubeir. He is the first non-royal Saudi Arabian to hold the reputed post.
The new crown prince, Mohammed bin Nayef, is said to have been maintaining closer personal ties with U.S. officials than any other senior royal.
He is also a member of the same branch of the royal family to which Salman belongs. Another half brother, Prince Muqrin who was in line as successor has also been replaced. The king said that the decisions were approved by the majority of the family's Allegiance Council, the body set up to govern succession.
Video on news regarding Saudi new royal lineup for the crown

Comments