Back to Home
Servarayan Temple in Yercaud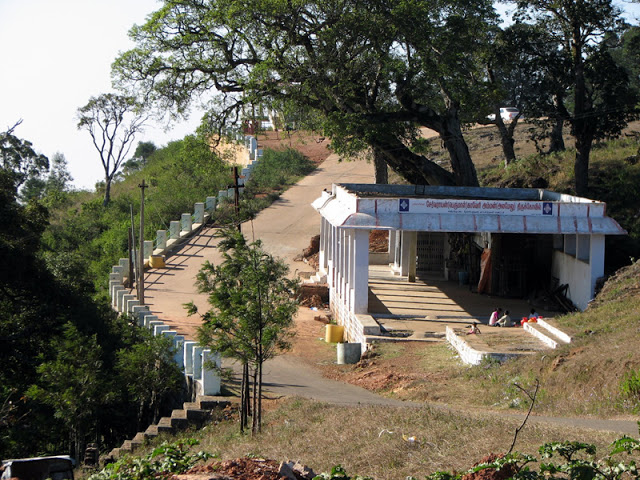 Servarayan Temple in Yercaud is a historic cave temple located at the third highest position of the hill station [5,326 feet (1,623 m)]. Inside the temple, there are idols of Lord Murugan and Mother Kaveri. The cave is appeared still deeper behind these idols and expected to have ½ to 1km length. This is a narrow, thin and deep cave temple where believers come to worship and honor Lord Servarayan and Goddess Kaveri. The male deity is believed to be the god of Servarayan hills while the female deity is considered as the goddess of River Cauvery. Goddess Kaveri is believed to be the guardian deity of the 67 villages located around Yercaud. This cave and River Cauvery are said to be linked at some point and this is the reason behind the vast deepness of the cave. All the hill tribes in the area gather around the cave temple to celebrate the annual festival which falls in May. An old well is seen at the south east of the temple which is believed to be a wishing well. Sevarayan Temple is so sacred while the journey to this place is adventurous and awe-inspiring. Outside the cave shrine there is one tree decorated with offerings tied in cloth bundles. It is believed that Tippu Sultan would have hidden in this cave during a war.
The Shevarayan hill is a flat-topped elevated place which appeared as a plateau. The view of the countryside from Servarayan temple area is really breathtaking. The cool breeze blowing around the area is really pleasure giving. The hill top renders an open view of all the hills located around. The elevated sightseeing location offers a marvelous view of the distant town from another angle. The adjacent hill is being chopped (mined) off daily as it is a very rich source of Bauxite The scenery available from the top of the hill (the highest point of the hill) is the best among all the landscape sights in Yercaud. There are big compounds for outdoor activities and old buildings of the British era can also be seen surrounding the place.
Journey to this eye catching spot really thrilling since visitors have to go through vast vegetation of the hills enjoying the surrounding panoramic beauty of the location. They can view the hills located far away and also the Stanley Reservoir in Mettur dam site on clear days. Hence, apart from pilgrimage, the captivating location is also important with respect to tourism. Special arrangement with local guides is to be made as no regular transport services are available to reach this place.
Video on Servarayan Temple

Comments