Back to Home
Severe snow storm covers much of New York state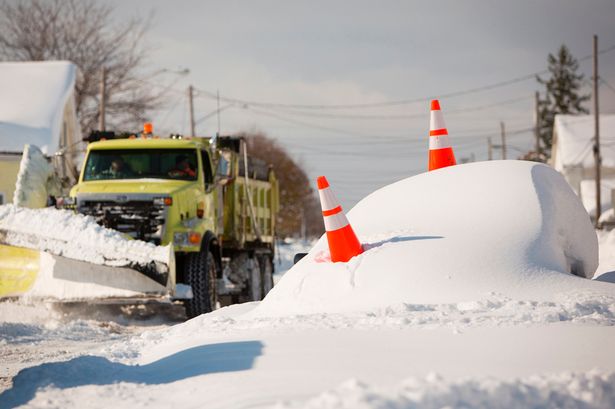 New York: A monster cold storm has made much of New York state gets marooned under several feet of snow.
Residents of New York state are said to have been trapped in their homes after the severe snow fall.
Freezing temperatures, 3 to 6 ft of snow and freak 'lake-effect weather have left thousands get disturbed by the snowfall in over the upstate of New York.
As per the photos posted in various social media, it can be understood that the snowfall has been caused terrifying physical phenomenon over the state.
It is so deep in certain places and people are unable to open the front doors of their residence.
The deadly storm has already taken seven lives. One person was killed in a car accident while three others died after suffering heart problems. The other three are said to have died during the snow excavation process.
The New York State National Guards have been asked to stay on duty in affected areas.
They are provided with 526 snow ploughs, 74 large loaders and about two-dozen large snow blowers.
They have been authorized to remove snow blocking seen in front doors and driveways.
Video on the severe snowfall in New York

Comments