Back to Home
'Singham returns' is an upcoming Indian action film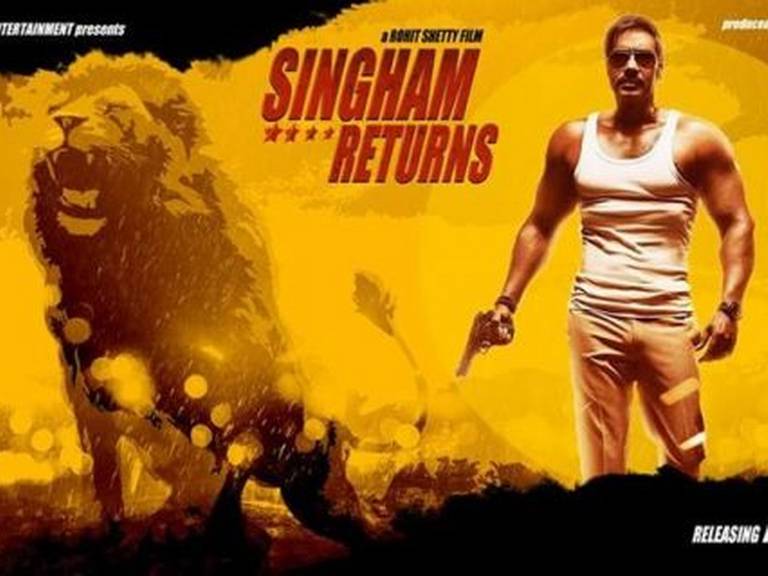 Mumbai: Singham returns is an upcoming Indian action film directed by Rohit Shetty and produced by Reliance Entertainment.
'Singham Returns' is the sequel to 2011 movie `Singham`, which had become a huge hit.
Through this movie, the honest & fearless Bajirao Singham returns to Mumbai being a DCP of Mumbai Police.
The story moves into action when a police constable from Singham's squad is found dead having struggled away while holding enormous sum of money and is charged of being corrupt. As the story runs, Singham begins a hunt a black marketer having tremendous influence within the political field.
During this blockbuster journey, DCP Singham fights these influential villains with utmost honesty, courage & diligence.
The audacious lion is now ready to roar again from Mumbai by facing new hardships & challenges that come over his path to test his integrity and gallantry.
With the love and respect he has earned, the complete law enforcement supports him throughout in his ordeals.
Besides Ajay Devgn, Kareena Kapoor and the vocalist, who has sung and composed the song, there also appears 100 kids in the 'Singham' attire.
The video on songs in the movie is said to have crossed one million views in just one day. The movie is expected to release on August 15.
Trailer Video on the action movie The Singham returns

Comments