Back to Home
Student protesters in Myanmar break through police lines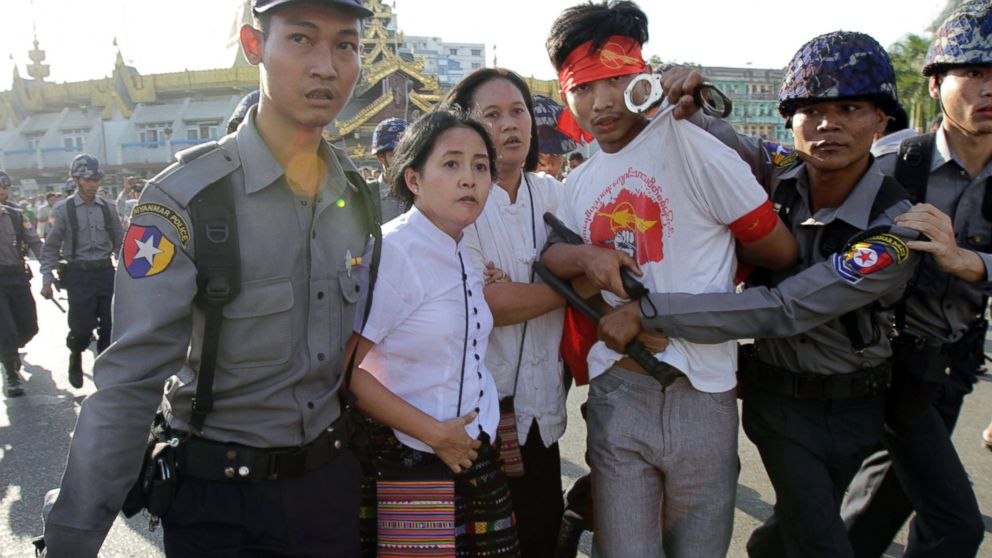 Yangon: Student protesters in Myanmar are reported to have clashed with police in Letpadan which lies 140km (100 miles) north of Yangon.
Several hundred students were trying to break through police lines which prevented them from organizing a march to south.
Policemen are reported to have launched a brutal crackdown on student protesters.
The students said that they wanted changes to a newly proposed bill which according to them centralizes control over higher education.
Tensions have been rising in Letpadan since last week, after police gave the protesters a deadline to disperse.
But there had been reports of negotiations since then and thus a breakthrough agreement between the two sides was announced.
The students were granted permission to continue on their journey to Yangon, the biggest city and former capital of Myanmar.
Myanmar's Irrawaddy newspaper reported that in-spite of this deal, there were conflicts when authorities refused to allow student flags to be hoisted.
During the protest, about 200 students were attempting to push through several hundred police officers.
Many of them reported to have fainted or cut themselves on the barbed wire barricades.
Two ambulances were brought to the scene to take the injured protesters to hospital.
But nobody was reported to have injured in the crackdown.
Solidarity protests are expected to take place in Yangon following the inactivation of the protest by the police.
The changes to the new education law ensure decentralization of the school system which give students the right to form unions and teaching in ethnic minority languages.
Video on the inactivation process of student protest by the Myanmar police

Comments