Back to Home
Thousands of Syrian refugees flee into Turkey as Kurds fight to recapture Tal Abyad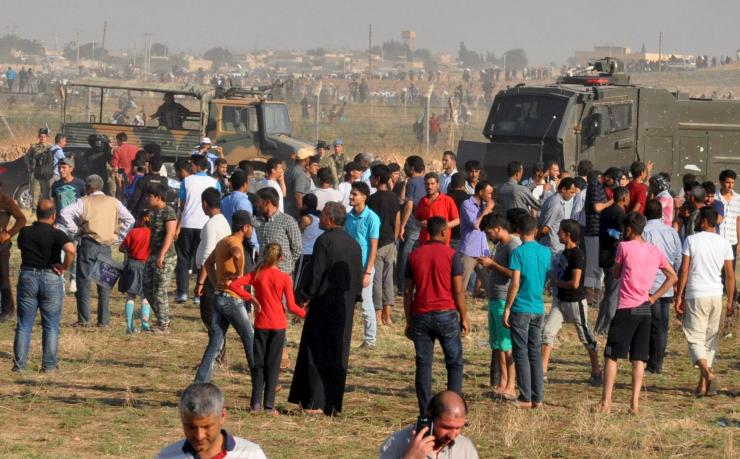 Damascus: Thousands of Syrian refugees are
reported to have run into Turkey to escape the tense fighting between Kurds and Islamic State (IS) Jihadists.
The current escalated battle is for the Syrian town of Tal Abyad.
The fleeing Syrians were seen carrying sacks of possessions and small children, through the Akcakale border gate onto Turkish territory.
Turkish authorities are recently reopened the border after days of closure.
Earlier, there had been chaotic scenes as some of the refugees crossed the border illegally through holes in fences, prompting rapid intervention from the Turkish army.
They were forced to use water cannon and tear gas in a bid to restore control.
For several days, they had been prevented the Syrians from entering into Turkey saying that it would allow Syrians to enter the country only in the case of a humanitarian tragedy.
However, local officials in Akcakale said earlier that permission had been received from Turkey Capital to allow refugees to enter Turkey.
The decision was following the Kurdish forces advance to recapture Tal Abyad town, which has been controlling by the IS militants who have captured swathes of Syria and Iraq.
Meanwhile a Turkish television has reported that the IS Jihadists were trying to stop the refugees from crossing the border into Turkey.
Many of the refugees relatives are said to have been waiting for them on the other side. The queue of refugees could be seen extending up the hillside.
Video on Syrian refugees waiting to enter into Turkey

Comments