Back to Home
Tiny red tuna crabs are found near California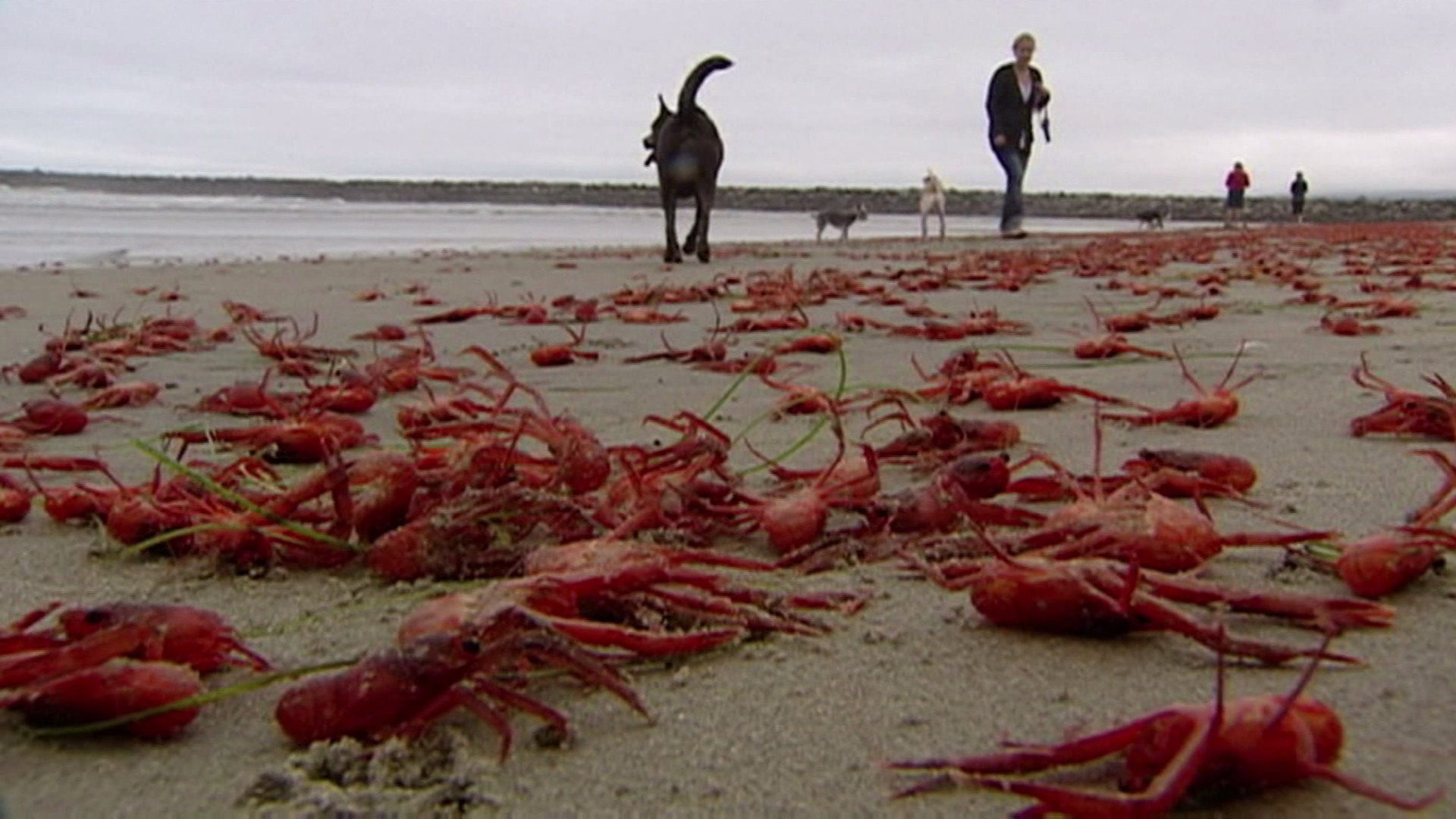 California: Hundreds of thousands of tiny crabs have been washed up on the beaches of Southern California in the US. It might be the just blown warm ocean currents that carried them closer to the shoreline than usual.
The red tuna crabs are reportedly dying in large numbers on beaches from San Diego to Orange County.
Beach goers in southern California are viewing the typical pristine shores spread out with these red tuna crabs in recent weeks.
According to Scientists, the tuna crabs are observed typically around three inches in length and generally exist further South in waters adjacent to Mexico. They might have made their way North as a result of unusually warm water in the Pacific Ocean, in part due to the El Niño weather pattern. Otherwise they might have affected by winds and currents that pushed them to shore. They prefer to spend most of their time by swimming through the water, rather than on the sea floor.
This is not the first time that the tuna crabs have appeared on California shores. But it is certainly not a regular occurrence. Warm currents from the South that comes once in every five years may be the the reason behind it.
Video on the red Tuna crabs found at the California beach

Comments